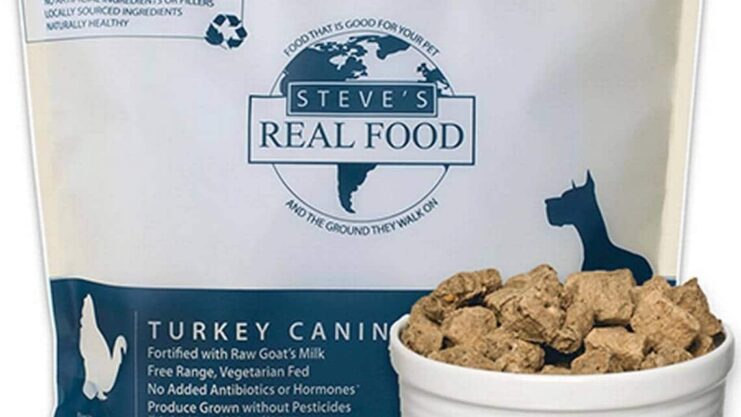 If it seems like there's a new pet food or treat being recalled every week recently, that's because it has gotten that bad.
Worse even.
We count ten since Feb. 8 — most of those of food and treats suspected of possibly being contaminated with salmonella.
The recalled products include dry food, canned food and raw food, treats and bully sticks.
Probably most notable of those recalled are the Gravy Train, Kibbles 'N Bits, Skippy and Ol' Roy brands of canned dog food made by the J.M. Smucker company. Pentobarbital, the sedative used to put dogs down, has been found in cans dating back to 2016.
Smucker released a statement on its website, confirming "extremely low levels of pentobarbital" have been found in "in select shipments."
On Sunday, it told the Miami Herald that the source of the drug was "animal fat was sourced from cow, chicken, and pig."
While those are common sources of pet food, animals euthanized with the drug are not supposed to end up in the food chain — for either dogs or humans.
Last week also saw the recall of an eighth pet food product suspected of containing salmonella or listeria in 24 days, Steve's Real Food's Raw Frozen Dog Food Turkey Canine Recipe, recalled one lot that was distributed to 21 states.
The Nebraska Department of Agriculture found salmonella when testing a retail sold sample.
The 5-pound bags in lot No. E 178 with a best by date of Sept. 17, 2018 went to retail stores in Florida, New York, New Jersey, Connecticut, California, Texas, Pennsylvania, Virginia, Colorado, Iowa, Kansas, Maryland, Michigan, Minnesota, Missouri, North Dakota, Nebraska, Oregon, Utah and Washington, according to the Miami Herald.
Dogs with salmonella can suffer from vomiting, diarrhea and fever.
Humans also can get salmonella, both from dogs and from handling contaminated food or touching unwashed surfaces that the food touched.
Those who have purchased the products should dispose of them and contact the company for a refund.
Other recalls and product withdrawals in the past month include:
▪ Raws for Paws ground turkey
▪ Smokehouse Beefy Munchies treats
▪ Arrow Reliance/Darwin's Natural ZooLogics Duck with Vegetable Meals for Dogs and ZooLogics Chicken with Vegetable Meals for Dogs
▪ Redbarn, 7-inch Bully Sticks
▪ TruPet, Treat Me Crunchy Beef Delight treats
▪ Northwest Naturals, Chicken and Salmon
▪ Carnivore Meat Company, Vital Essentials Freeze-Dried Beef Nibblets Entrée for Dogs
▪ Kitten Grind raw pet food