Tag: act
A young girl's hopes to have her photo taken with Santa were dashed when she and her seizure-detecting service dog were turned away from an event at a New Hampshire shopping mall.
Feeling Scrooged, her mother took to Facebook to voice her disappointment about the shopping mall Santa snubbing her daughter, who has a neurological disorder called Rett Syndrome and suffers from seizures, CBS in Boston reported.
"When he said Romeo can't go in it made me sad," said 11-year-old Olivia Twigg, whose dog attends school with her, alerts her to oncoming seizures and lays across her chest when she is having one.
"It was horrible. I just wanted to go home from the mall. It was awful," said her mother, Jill Twigg.
The family waited in line with Romeo at the photos with Santa event at Nashua Pheasant Lane Mall, and had no intention of the dog being in the photo — just Olivia and Santa.
But as they moved up in line and neared that supposedly merry old soul, they were told not to come any closer, because Santa was allergic to dogs.
"The woman taking the pictures told me I needed to remove the dog off the red carpet. I said no I'm not going to move him,'" Jill Twigg said. "He has to be able to see her. She said that was not acceptable."
According to the Americans with Disabilities Act, "allergies and fear of dogs are not valid reasons for denying access or refusing service to people using service animals."
Jill Twigg said the family was told to return for "pet day," or for the special needs event.
Twigg said she had no interest in that. "I want her to have a normal experience. She's on a normal cheerleading team with normal children. We want to make sure she feels completely comfortable going wherever she wants at whatever time she wants."
Cherry Hill Programs, the Santa experience provider for Pheasant Lane Mall, said they welcome all service dogs and planned to make a special appearance at the Twigg's home.
It's not my decision, but if I were them, I'd tell them to stuff it.
Posted by John Woestendiek November 27th, 2017 under Muttsblog, videos.
Tags: act, ada, americans with disabilities, assistance dog, christmas, facebook, law, mall santa, nashua, new hampshire, pheasant lane mall, photos with santa, refuses, rett syndrome, romeo, santa, santa clause, scrooged, seizure detection dogs, service dog, shopping maul santa, snubbed, turns away

Comments: 1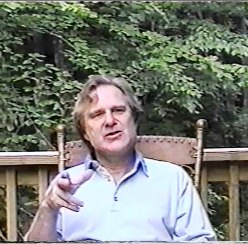 The self-described "author and journalist" whose dogfighting videos were given the Supreme Court's seal of approval this week, has at least three "pro-dogfighting videos" to his credit as well as an instructional book for aspiring dogfighters, the Humane Society of the United States says.
Robert "Bob" Stevens, a 69-year-old resident of Virginia, produced the videos "Japan Pit Fights," "Pick a Winna," and "Catch Dogs and Country Living." He has also sold other dogfighting videos, including "The $100 Keep."
Stevens, the first person tried and convicted under the now-defunct federal Depiction of Animal Cruelty Act, is also the author of "Dogs of Velvet and Steel."
Stevens' was convicted under the 1999 law in 2005 and sentenced to 37 months in prison. A decision from the U.S. Court of Appeals for the Third Circuit overturned the conviction, and the Supreme Court agreed with the appeals court decision this week.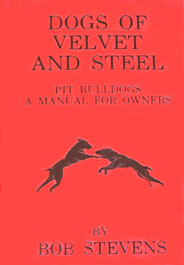 While Stevens has claimed to be merely a pit bull lover with no interest in dogfighting, HSUS says the evidence points to the contrary. In "Dogs of Velvet and Steel," he declares, "I attended many pit fights" and gives graphic accounts of several.
"Japan Pit Fights" includes a series of graphic dogfights. In "Pick-a-Winna," Stevens invites viewers to pick the dog they think is going to win the fight. He goes on to act as commentator for each match, providing analysis on which dog is the better fighter. 
"Theeeere they go!" he shouts as each new pit bull match launches.
Stevens' final video, "Catch Dogs and Country Living," is geared toward training dogs for hog catching, an event in which pit bulls commonly latch onto the faces of pigs. Sometimes the pigs go down, sometimes the dogs do.
During one scene a pit bull named Katie is shown doing "catch work" by latching onto the face of a  farm hog. "In about three minutes there is no bottom jaw on that hog.  Stevens says. "Katie took that, and good part of his throat and his nose out…"
(Photo: Stevens, in a scene from Pick-a-Winna)
Posted by John Woestendiek April 22nd, 2010 under Muttsblog.
Tags: act, animal cruelty, bob stevens, book, catch dogs, catch dogs and country living, depiction, dog fighting, dogfighting, dogfights, dogs of velvet and steel, free speech, instructional, japan pit fights, manual, movies, news, pick a winna, robert stevens, supreme court, videos

Comments: 4
The United States Department of Agriculture, in response to a Freedom of Information Act request, released hundreds of pages of new evidence last week from its investigation of NFL quarterback Michael Vick to Atlanta's WSBTV.
The documents  include summaries of interrogations by federal investigators with member of Vick's dogfighting ring and confidential informants in the case.
Among the  revelations:
• A confidential informant told investigators that Vick drowned dogs, shot them to death and killed others "with a shovel."
• A Delta Airlines employee from Virginia was fired "when he attempted to get Vick around security" during the peak of the dog fighting operation. Vick "felt responsible" and went on to hire the employee.
• In 2003, Vick and two other men attended a dog fight in Blackstone, Va., bringing with them two pit bulls. Both lost so the dogs were left with the owner of the property. Vick did not keep dogs that lost matches.
• In April 2007, Vick tested several dogs to determine if they had the predisposition to fight. He ordered six or eight dogs destroyed because they did not meet his standards. The witness said Vick personally helped drown three or four dogs, a process that took two people to hold the animal's legs while the dog's head was held under water. Vick also hung dogs.
• The witness told investigators Vick "seemed to get an 'adrenaline high' when killing the dogs."
Vick served nearly two years in federal prison after pleading guilty to a federal animal fighting charge. He was released in 2009 and joined the Philadelphia Eagles.
WSBTV.COM submitted the request for the records in March 2008. The information was delivered by the USDA last week.
Posted by John Woestendiek January 12th, 2010 under Muttsblog.
Tags: act, adrenaline, atlanta falcons, department of agriculture, documents, dog fighting, dogfighting, dogs, drowned, freedom of information, high, killed, killing, michael vick, philadelphia eagles, ring operation, usda

Comments: 5
Sen. Al Franken's first piece of legislation — aimed at increasing the supply of service dogs for veterans — has been passed and is headed to the White House for approval.
Under the legislation, the Veterans Administration would develop partnerships with organizations that provide disabled veterans with service dogs. Franken said the measure will cost about $5 million and is designed not to interfere with non-profit organizations providing service dogs.
"The government is going to pay for essentially every other dog. What I didn't want to happen was to dry up the funding for the organizations like Hearing and Service Dogs in Minneapolis and all of these non-profits who have been providing dogs to some vets."
Franken said about 200 veterans will get dogs as a result of the legislation. The legislation was passed yesterday as apart of the Defense Authorization bill, according to Minnesota Public Radio.
Franken introduced the legislation after meeting Luis Carlos Montalvan, a veteran who said his service dog improved his quality of life.
Posted by John Woestendiek October 24th, 2009 under Muttsblog.
Tags: act, al franken, approved, authorization, defense, dog, dogs, law, luis carlos montalvan, minnesota, passed, passes, sen., senate, senator, service, soldiers, veterans, vets, white house

Comments: 2
Posted by John Woestendiek July 11th, 2009 under Muttsblog, videos.
Tags: act, dog, dogs, vaudeville, video

Comments: none
I'm not sure what U.S. Rep. Louie Gohmert, a Republican from Texas, was trying to say when he spoke out against passage of the Great Cats and Rare Canids Act of 2009.
It's clear he was against the act — that he felt the U.S. was in no position to be assisting other countries in preserving endangered species, that he thinks we're falling too deeply in debt to China, and that he think it's ironic that some of the funds authorized in the act might be used for preservation efforts in China
But I'm baffled by his statement that, by borrowing more money from the Chinese, we'll "end up with moo goo dog pan or moo goo cat pan."
The Chinese will take control of us and force us to eat dogs and cats, prepared in the style of their cuisine? Give it a listen and, if you figure it out, let me know.
Despite Gohmert's objections, the Great Cats and Rare Canids Act of 2009, which authorized $50 million to help save snow leopards, wild African dogs and other endangered species, passed the House.
Posted by John Woestendiek May 20th, 2009 under Muttsblog, videos.
Tags: 2009, act, authorize, cat, cats, china, debt, dog, dogs, endangered species, funds, great cats, louie gohmert, moo goo cat pan, moo goo dog pan, preservation, rare canids, representative, republican, texas, u.s.

Comments: 3