Tag: dry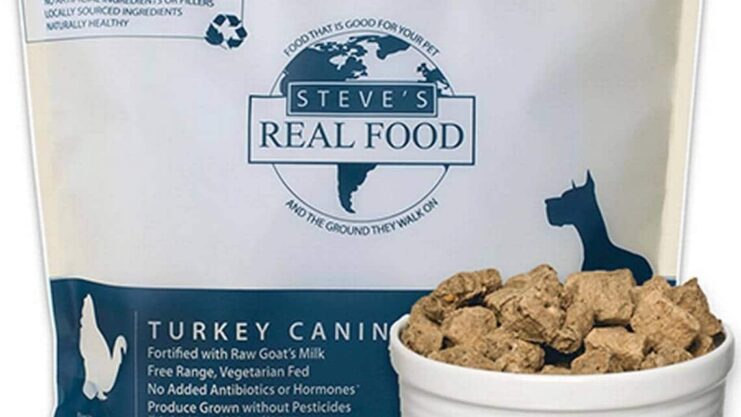 If it seems like there's a new pet food or treat being recalled every week recently, that's because it has gotten that bad.
Worse even.
We count ten since Feb. 8 — most of those of food and treats suspected of possibly being contaminated with salmonella.
The recalled products include dry food, canned food and raw food, treats and bully sticks.
Probably most notable of those recalled are the Gravy Train, Kibbles 'N Bits, Skippy and Ol' Roy brands of canned dog food made by the J.M. Smucker company. Pentobarbital, the sedative used to put dogs down, has been found in cans dating back to 2016.
Smucker released a statement on its website, confirming "extremely low levels of pentobarbital" have been found in "in select shipments."
On Sunday, it told the Miami Herald that the source of the drug was "animal fat was sourced from cow, chicken, and pig."
While those are common sources of pet food, animals euthanized with the drug are not supposed to end up in the food chain — for either dogs or humans.
Last week also saw the recall of an eighth pet food product suspected of containing salmonella or listeria in 24 days, Steve's Real Food's Raw Frozen Dog Food Turkey Canine Recipe, recalled one lot that was distributed to 21 states.
The Nebraska Department of Agriculture found salmonella when testing a retail sold sample.
The 5-pound bags in lot No. E 178 with a best by date of Sept. 17, 2018 went to retail stores in Florida, New York, New Jersey, Connecticut, California, Texas, Pennsylvania, Virginia, Colorado, Iowa, Kansas, Maryland, Michigan, Minnesota, Missouri, North Dakota, Nebraska, Oregon, Utah and Washington, according to the Miami Herald.
Dogs with salmonella can suffer from vomiting, diarrhea and fever.
Humans also can get salmonella, both from dogs and from handling contaminated food or touching unwashed surfaces that the food touched.
Those who have purchased the products should dispose of them and contact the company for a refund.
Other recalls and product withdrawals in the past month include:
▪ Raws for Paws ground turkey
▪ Smokehouse Beefy Munchies treats
▪ Arrow Reliance/Darwin's Natural ZooLogics Duck with Vegetable Meals for Dogs and ZooLogics Chicken with Vegetable Meals for Dogs
▪ Redbarn, 7-inch Bully Sticks
▪ TruPet, Treat Me Crunchy Beef Delight treats
▪ Northwest Naturals, Chicken and Salmon
▪ Carnivore Meat Company, Vital Essentials Freeze-Dried Beef Nibblets Entrée for Dogs
▪ Kitten Grind raw pet food
Posted by John Woestendiek March 6th, 2018 under Muttsblog.
Tags: animals, arrow reliance, bully sticks, canned, darwin, darwin's naturals, diet, dog food, dog food recall, dogs, drug, dry, euthanasia, food, frozen, gravy train, health, kibbles 'n bits, listeria, northwest naturals, ol roy, pentobarbital, pet food, pets, raw, raws for paws, recall, recalls, redbarn bully sticks, safety, salmonella, skippy, smokehouse beefy munchies, smucker, steve's real foods, treats, trupet, warning, zoologics

Comments: 1
Natura Pet Products is recalling its dry foods for dogs and cats because of concerns they may be contaminated with salmonella bacteria.
The recall includes all dry pet food products with expiration dates prior to and including March 24, 2013. The brands include California Natural, EVO, Healthwise, Innova, and Karma.
Based in Fremont, Neb., Natura Pet is a maker of "natural" and "holistic" pet foods, according to a company statement.
The recall is an expansion of one that had been announced by the company last month, according to a Food and Drug Administration press release.
The affected products were sold through veterinary clinics and select pet specialty retailers throughout the United States and in Canada, Hong Kong, Korea, Japan, Malaysia, Singapore, Australia and Costa Rica. The products were also sold online.
No canned wet foods or biscuits are included in the recall.
Pets infected with salmonella can appear tired, and have diarrhea and vomiting. Some pets may not show obvious symptoms, but experience decreased appetite, fever and abdominal pain. Pets can spread the bacteria to other animals, including humans.
Natura Pet said people who have purchased the products should discard them. If their pets have consumed the recalled product and are showing symptoms, they should contact their veterinarian.
Posted by John Woestendiek April 25th, 2013 under Muttsblog.
Tags: advisory, and Karma, animals, bacteria, brands, California Natural, cat, cat food, cats, dog, dog food, dogs, dry, EVO, fda, food and drug administration, health, Healthwise, Innova, natura, natura pet products, pets, recall, safety, salmonella, voluntary, warning

Comments: 2
Ace, while enjoying the wide-open West, seems less than pleased with one of its characteristics. He — and I could be wrongly reading his mind now — is tired of the blistering hot pavement and the pebbles, large and small, that most folks around here opt for when landscaping.
He was longing last night — again I'm mind reading — for a soft green carpet to do his business, which is what led me to approach my Motel 6 neighbors two doors down after seeing they had a dog. They appeared to have been there for a while, based on the clutter in their room, so I figured they knew the ropes.
Ace and I were headed out for a walk, when I spotted them. Not wanting to alarm them or trigger a bad reaction in their dog, I shouted my question from a distance.
"Do you know where I could find some grass around here?"
"What?" the neighbor responded, not able to hear me over the traffic. I shouted louder:
"Do you know where I could find some grass around here?"
The second time I said it,  the double meaning dawned on me. Fortunately, no police cars were passing by, though, who knows, the moment could have been captured for posterity by a security camera. Big Brother is pretty much everywhere these days — from Motel 6 to your more classy joints, like Howard Johnson's.
Fortunately, too, my motel neighbor took my question with the intended meaning and pointed us down the road, past four more motels, to the Cracker Barrel.
"Cracker Barrel's got some good grass," she said.
She was right. Ace sniffed it for 30 minutes, watered it three times, and gently dropped a load (subsequently scooped) upon it. By then, I was ready to get back to the room, but he lay down in it, knowing it would be more hot pavement and pebbles on the way back.
I gave him a couple more minutes, for he was right, as dogs usually are when they make us slow down. There was no hurry. We lingered a bit, inhaled a few more times.
It was good stuff.
(To read all of "Dog's Country," from the beginning, click here.)
Posted by John Woestendiek June 28th, 2010 under Muttsblog.
Tags: ace does america, animals, arid, arizona, climate, dog's country, dogs, dogscountry, dry, flagstaff, grass, hot, landscaping, ohmidog!, pavement, pebbles, pets, poop, road trip, scoring some grass, terrain, travel, traveling with dogs, waste, west

Comments: 3