Tag: manual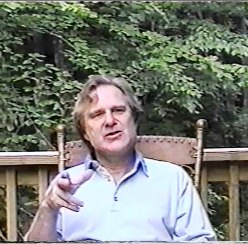 The self-described "author and journalist" whose dogfighting videos were given the Supreme Court's seal of approval this week, has at least three "pro-dogfighting videos" to his credit as well as an instructional book for aspiring dogfighters, the Humane Society of the United States says.
Robert "Bob" Stevens, a 69-year-old resident of Virginia, produced the videos "Japan Pit Fights," "Pick a Winna," and "Catch Dogs and Country Living." He has also sold other dogfighting videos, including "The $100 Keep."
Stevens, the first person tried and convicted under the now-defunct federal Depiction of Animal Cruelty Act, is also the author of "Dogs of Velvet and Steel."
Stevens' was convicted under the 1999 law in 2005 and sentenced to 37 months in prison. A decision from the U.S. Court of Appeals for the Third Circuit overturned the conviction, and the Supreme Court agreed with the appeals court decision this week.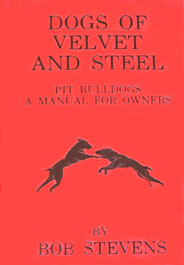 While Stevens has claimed to be merely a pit bull lover with no interest in dogfighting, HSUS says the evidence points to the contrary. In "Dogs of Velvet and Steel," he declares, "I attended many pit fights" and gives graphic accounts of several.
"Japan Pit Fights" includes a series of graphic dogfights. In "Pick-a-Winna," Stevens invites viewers to pick the dog they think is going to win the fight. He goes on to act as commentator for each match, providing analysis on which dog is the better fighter. 
"Theeeere they go!" he shouts as each new pit bull match launches.
Stevens' final video, "Catch Dogs and Country Living," is geared toward training dogs for hog catching, an event in which pit bulls commonly latch onto the faces of pigs. Sometimes the pigs go down, sometimes the dogs do.
During one scene a pit bull named Katie is shown doing "catch work" by latching onto the face of a  farm hog. "In about three minutes there is no bottom jaw on that hog.  Stevens says. "Katie took that, and good part of his throat and his nose out…"
(Photo: Stevens, in a scene from Pick-a-Winna)
Posted by John Woestendiek April 22nd, 2010 under Muttsblog.
Tags: act, animal cruelty, bob stevens, book, catch dogs, catch dogs and country living, depiction, dog fighting, dogfighting, dogfights, dogs of velvet and steel, free speech, instructional, japan pit fights, manual, movies, news, pick a winna, robert stevens, supreme court, videos

Comments: 4
Somehow, in three years of dog-blogging, I've managed to avoid addressing the issue of anal glands.
The time has come to express myself.
Dog anal glands are two small glands located on either side of your dog's anus, each of which holds a tiny amount of a foul smelling brown liquid. For a long time, traditional wisdom among groomers was that, every now and then, those glands should be squeezed, or expressed, to clear them.
Fortunately, especially for groomers and do-it-yourself expressers, the wisdom has changed — so much so that some experts, including veterinarian Karen Becker, featured in the video above, now advise that anal glands, as a rule, be left the heck alone.
That's because your dog knows how to express himself, so to speak.
Whenever a dog urinates or defecates, the act applies pressure to the anal glands, and a tiny bit of the fluid is released. Dogs also have the ability to express at will, by raising their tails, which they often do when meeting a new dog — as in "Allow me to introduce you, new acquaintance, to eau de Ace." They just emit a tiny amount, not detectable by humans, but enough to lead those meeting for the first time to a long bout of mutual butt sniffing.
Only once has my dog Ace been the victim of a manual anal gland expressing, by a groomer in Alabama who was pretty much insisting it be done, and insisting I watch and learn. She squeezed and squeezed but nothing came out. Finally she gave up, saying maybe they didn't need expressing after all.
Many dogs never develop any problem with their anal glands, especially those who are eating quality food — not big on fillers — that lead to a firm stool. A firm stool will create the pressure needed to naturally express the glands.
When the anal glands are not sufficiently expressed, bacteria can build up, which can lead to infections, which can lead to an abscess, which can lead to further problems.
If your dog is scooting or dragging his rear across the floor, emitting foul odors from his rear, or licking and chewing the area, those are signs that his anal glands may not be properly expressing. A visit to a groomer, or better yet a vet, can, shall we say, rectify the situation. 
If want to do it at home — and trust me, you don't — you can learn more at  Lovetoknow.com. To see more of Dr. Becker's reports, visit Mercola Healthy Pets.
Posted by John Woestendiek January 23rd, 2010 under Muttsblog, videos.
Tags: anal, anal glands, animals, anus, bacteria, do-it-yourself, dog, dogs, express, expressed, expressing, expression, glands, groomers, health, infection, karen becker, manual, pets, rectum, veterinarian, veterinary, vets, video

Comments: 1