Tag: movies
Actress Anne Hathaway and her chocolate lab, Esmerelda, teamed up to leave a gift on the windshield of a photographer that was dogging the duo as they tried to enjoy an afternoon walk.
The Huffington Post reported that the "Les Misérables" star was walking her dog on the day after Christmas and found herself being followed by a man with a camera.
When Esmerelda pooped, Hathaway dutifully scooped it up in a yellow plastic bag, and knotted the top.
Then, the website reports, she placed the bag on the windshield of the unidentified photographer's car and walked away.
Posted by John Woestendiek December 30th, 2013 under Muttsblog.
Tags: actress, animals, anne hathaway, bag, car, dog, dogs, entertainment, esmerelda, les miserables, movies, paparazzi, paparazzo, pets, photographer, poop, pooparazzi, scoop, waste, windshield

Comments: 2
 A 40-year-old DreamWorks animator – one who worked on animal-themed children's movies such as "Kung Fu Panda" and "Madagascar 2″ —  has been arrested on an animal cruelty charge after a surveillance camera videotaped him beating a neighbor's muzzled dog with a hammer.
Young Song pleaded not guilty in court yesterday and faces a preliminary hearing next month. He allegedly climbed a fence into a neighbor's yard in Pasadena. Surveillance camera video shows the 16-month-old dog being beaten but does not reveal what Song did with the dog.
Authorities say the dog is missing and presumed dead.
Song was being held on $40,500 bail, according to authorities, according to the Los Angeles Times.
"When our officers first viewed the videotape, one of our officers had tears in his eyes. He'd never seen anything like this before," said Steve McNall, who heads the Pasadena Humane Society and Society for the Prevention of Cruelty to Animals. "In my 31 years at this animal shelter I've never seen anything like this."
McNall's agency, which is licensed to investigate crimes involving animals, is conducting the probe. It made the arrest in conjunction with Pasadena police.
According to authorities, the suspect shot the dog with a pellet gun, then returned with a hammer and began chasing and striking the animal.
The Times reported that Young works as a "surfacer," an artisan who creates the look and surface qualities for animated characters, props and environments. Young's credits on animal-themed films also include "Shark Tale" and "Bee Movie."
The motive for the attack is not clear. "It might have originated as a barking issue, a noise issue, and then escalated into something else," McNall said.
If convicted, Song could face more than four years in prison, the district attorney's office said.
Posted by John Woestendiek April 29th, 2011 under Muttsblog, videos.
Tags: abuse, animal cruelty, animals, animator, arrested, beaten, bee movie, california, charged, dog, dogs, dreamworks, german shepherd, hammer, kung fu panda, los angeles, madagascar 2, movies, neighbors, pasadena humane society, pets, shark tale, shot, steve mcnall, surfacer, surveillance, video, young song

Comments: none
For all those wondering what Steve Carell would do after "The Office," now we know: He has agreed to star in and co-produce a new movie about talking to a dog.
It may sound cutesy, but it's not.
"Dogs of Babel" will be a film adaptation of the 2003 novel by Carolyn Parkhurst, described as a tragic story of love and loss, according to The Hollywood Reporter.
Carell — pretty much a virgin when it comes to serious drama — will play a linguistic professor who comes home to find his wife dead in the backyard.
When the police rule the death an accident, the professor has some doubts, and he attempts to teach his dog Lorelei — the only witness – to talk, so he can learn about the final moments of his wife's life.
Posted by John Woestendiek February 25th, 2011 under Muttsblog.
Tags: actor, animals, books, carolyn parkhurst, comedy, dogs, dogs of babel, drama, entertainment, film, linguistics, loss, love, movie, movies, pets, steve carell, talk, television, the office

Comments: none
"My Dog Tulip" — J.R. Ackerley's classic account of how a dog entered his life, stimulated his curiosity, broadened his horizons, and brightened his otherwise cranky golden years — is now out as an animated movie, and the book has been reissued in paperback.
"Unable to love each other, the English turn naturally to dogs," the British writer wrote in what's perhaps the most famous line of the 1956 book about the bond between dog and man.
"Sometimes love really is a bitch," reads the tagline, updated for the times, of the new movie.
The movie came out late last summer, directed by Paul and Sandra Fierlinger, who are also responsible for the hand-drawn animations that, on screen, are like a New Yorker cartoon come to life.
The film is narrated by Christopher Plummer, in the role of Ackerley, and also features the voice of Lynn Redgrave, who died in May and to whom the movie is dedicated. One review called it "the most sophisticated dog movie ever made."
It tells the story of a lonely gay man who has all but given up on finding a longtime companion and "ideal friend" in the human world.
Enter Tulip, or, as was her name in real life, Queenie, a German shepherd Ackerley acquired from his neighbors when he was "quite over 50," and with whom he would spend the next 15 years.
"She offered me what I had never found in my life with humans: constant, single-hearted, incorruptible, uncritical devotion, which it is in the nature of dogs to offer."
Ackerley died in 1967, and though the book is now 55 years old, it retains a sense of freshness attributable to the fact that Queenie was his first dog. His keen observation of inter-species interaction is that of someone who just landed on the planet, as opposed to being an old hand with dogs.
"It seemed to me both touching and strange," he says at one point, "that she should find the world so wonderful."
We long-time dog lovers know exactly what he means. It's what makes dogs so lovable — they see the world as wonderful, and, no matter how curmudgeonly we may be, they help us see it that way too.
Posted by John Woestendiek January 30th, 2011 under Muttsblog.
Tags: ackerley, animals, animated, animation, bond, books, books on dogs, connection, dog books, dogs, fierlinger, german shepherd, jr ackerley, literature, movie, movies, my dog tulip, paperback, paul, pets, queenie, relationships, sandra, tulip

Comments: none
Name: James Dean
Breed: Brooding rebel
Age: 24 at the time of his death. Were he alive today, he'd be 79
Encountered: The James Dean sign is at Blackwell's Corner, a gas station, nut dealer and memorabilia shop in Lost Hills, California that bills itself as "James Dean's last stop."
Backstory: An icon of 1950s Hollywood, Dean was killed in a head-on collision in 1955 — the same year the movie version of John Steinbeck's "East of Eden" came out, in which Dean had a starring role. Steinbeck reportedly didn't like Dean personally, but thought he was perfect for the role of Cal Trask.
After the movie's release, Dean was driving his Porsche to Salinas for a car race. About 20 minutes after he gassed up at Blackwell's Corner, an oncoming car struck his vehicle. He would posthumously receive an Academy Award nomination for best actor.
Today, Blackwell's Corner specializes in pistachios and almonds, and also sells 1950s memorabilia. It offers a free pack of James Dean trading cards with a purchase of $75 or more.
Posted by John Woestendiek November 26th, 2010 under Muttsblog.
Tags: actor, animals, blackwell's corner, california, death, dog's country, dogs, dogscountry, east of eden, hollywood, james dean, john steinbeck, killed, movies, pets, travel, traveling with dogs, travels with ace, travels with charley

Comments: 1
John Steinbeck, as he tells it in "Travels with Charley," didn't stop in Fargo.
He kept Rocinante rolling another 40 miles until he stumbled upon a more idyllic setting — yet another riverside camping spot, this one along the Maple River, near the sleepy little farming town of Alice. There, he just so happened to run into what would turn out to be one of the book's more colorful characters, an itinerant Shakespearean actor.
Steinbeck would break out the coffee, and the whiskey, and listen as his flamboyant fellow camper explained that he performed Shakespeare around the country, in tents, in high schools  … "wherever two or three are gathered together … With me there's no question of doing something else. It's all I know — all I ever have known."
Steinbeck recounted the meeting in great detail — including how the actor unfolded a packet of aluminum foil to reveal a note he once received from John Gielgud. After that, explaining the importance of a good exit, the actor makes one.
Was the Shakesperean actor a dramatic invention in Steinbeck's classic work of non-fiction? We'll probably never know. But indications are, just maybe, something is rotten in the state of North Dakota.
From all existing clues, it appears Steinbeck didn't actually sleep in the town of Alice on the night of Oct. 12, which can only lead one to wonder if the actor was real, or if, like Tom Joad in "The Grapes of Wrath," he was artfully concocted by the author, most of whose works were fiction.
If so, it wouldn't be the first discrepancy between Steinbeck's account in "Travels with Charley" and what his papers and other sources reveal about his 1960 trip.
Many of those are now being brought to light by blogger Bill Stiegerwald as he retraces Steinbeck's route. (Bill, who we met at the begining of our trip is a good two weeks ahead of me.)
"Contrary to what he wrote so nicely and in such detail in 'Charley,' Steinbeck didn't camp overnight near Alice on the Maple River or anywhere else on Wednesday, Oct. 12, 1960," Stiegerwald concluded on his blog, Travels Without Charley. "He stayed at… in Beach, N.D., some 300-plus miles to the west."
This, along with some of the recent stops on our own retracing of Steinbeck's travels with Charley, brings us back to our discussion of the truth in fiction, and the fiction in truth.
We're all for the former, but have some problems with the latter. We have nothing against using the techniques of fiction writing in non-fiction – in portraying the innate suspense of a situation, or the turmoil raging inside characters; or in skipping over the boring stuff.  (Otherwise, a writer might end up boring readers with something as mundane as tossing french fries to his dog.)
But we'd argue that a reader of books, even a reader of blogs, deserves — like an eater of food — to know what he's consuming. What sort of liberties an author of non-fiction has taken in processing the facts is information to which a reader should have access, much like a diner should be able to find out what sort of oil a fast food restaurant uses to cook its french fries.
The line between fiction and non-fiction, it seems, is becoming a difficult to define boundary. Then again, maybe it has always been so.
Earlier this week, our "Travels with Ace" took us to Sauk Centre, or as Sinclair Lewis called it in his 1920 novel "Main Street," Gopher Prairie. "Main Street," while labeled fiction, exposed many truths about small town life — more, at least initially, than some Sauk Centre residents cared to be exposed, proving that not only does the truth hurt, but fiction can as well.
Our next, and latest, stop was Fargo, which most people know through the Coen brothers movie of same name. The movie starts off with the words: "This is a true story …  At the request of the survivors, the names have been changed. Out of respect for the dead, the rest has been told exactly as it occurred."
But "Fargo" — whose characters were mostly portrayed as dull-witted sorts, living in a frozen wasteland — wasn't a true story at all; rather it was a concoction of the wonderfully degenerate minds of two brothers from neighboring Minnesota.
Both the movie "Fargo" and the book "Main Street" brought some unflattering notoriety to the towns they were depicting — much like Steinbeck's novel, "The Grapes of Wrath," offended some Oklahomans.
In addition to criticism that "The Grapes of Wrath" was too political, didn't accurately describe the migration of farm families from the dust bowl to California, and some nitpicking that Sallisaw, the town it opens in, was not actually part of the Dust Bowl (a fairly major nit), there were those who thought the novel portrayed "Okies" as illiterate hicks.
(Possibly, that's why when he was traveling with Charley, Steinbeck sidestepped the state of Oklahoma.)
In each case, though, once the dust settled, there was something close to a happily-ever-after ending – some acknowledgement of the truth beneath the fiction, or at least some evidence that any perceived slights were forgiven.
Sauk Centre, where Main Street now intersects with Sinclair Lewis Boulevard, has embraced Lewis, its most famous son, with an annual festival.
In Fargo, chamber of commerce types proclaim there has been "a renaissance" — not so much due to the movie itself, maybe, as to the efforts to show the world there was more to Fargo than the movie portrayed. In 2006, on the movie's 10th anniversary, it was projected on the side of the Radisson Hotel, the city's tallest building as part of the Fargo Film Festival.
And even Sallisaw, on the 100th anniversary of Steinbeck's birth, started a "Grapes of Wrath" festival, though it was short-lived. It has since been replaced with the annual Diamond Daze Festival, which isn't Steinbeck-related at all.
All of which, in addition to just being interesting, serves as proof that — as the maybe real, maybe not Shakespearean actor in "Travels with Charley" might have said — all the world really is a stage.
Posted by John Woestendiek October 29th, 2010 under Muttsblog.
Tags: ace, actor, alice, all the world's a stage, books, charley, coen brothers, fargo, fiction, john steinbeck, liberties, license, literature, main street, minnesota, movies, non-fiction, north dakota, novels, rocinante, sauk centre, shakespeare, sinclair lewis, steinbeck, the grapes of wrath, travels with ace, travels with charley, truth

Comments: none
The modern-day, Richard Gere-infused retelling of the story of a loyal Japanese dog named Hachiko won't be showing in theaters in the U.S.
Instead the movie, "Hachi: A Dog's Tale," will make its American debut on Sunday on the Hallmark Channel, the New York Times reports.
The movie, which has already sold more than $45 million in tickets during its release in Asian, European and South American markets, is a contemporary retelling of the story of Hachiko, an Akita who, when his human companion, a college professor, died suddenly at work, continued for two years to return to the train station to wait for him.
Gere plays the professor and is also the movie's producer. It was directed by Lasse Hallstrom, who also directed the Swedish coming-of-age film "My Life as a Dog."
"Hachi" was shot primarily in Rhode Island, using three Akitas to play the different stages of the dog's life.
"Hachi," the Times reports, was not eagerly received by Sony Pictures Entertainment, the studio which controlled its distribution. Sony opted not to release it in American theaters.
"You think of all the people who really love their animals, love their dogs, love their cats, would embrace this specific movie," Gere said. "But Sony just had no imagination for it. It was really bizarre."
Hallstrom said the studio's strategy was "a mistake of being overly worried about the size of the movie as opposed to the emotional impact of it."
The Hallmark Channel, which broadcasts about 22 original movies a year, stepped in and bought it, and will premiere the film Sunday night.
Posted by John Woestendiek September 24th, 2010 under Muttsblog.
Tags: a dog's tale, akita, american, animals, channel, cinema, distribution, dog, dogs, film, hachi, hachiko, hallmark, japan, japanese, lasse hallstrom, marketing, movies, pets, premiere, richard gere, showing, sony, sony pictures entertainment, theaters, u.s.

Comments: 4
Too bad, Toto. Tough break, Scooby Doo. Boo hoo, Beverly Hills Chihuahua. None of you made the top five in a recent poll to determine the public's favorite movie dog.
Neither did Marley, Benji, White Fang, Hachiko, Snoopy, Lady, Tramp or Air Bud.
With the debut of "Marmaduke" last week, MovieTickets.com polled moviegoers to see which doggy superstar reigns supreme — and no, Marmaduke didn't make the list, either.
Beethoven was tapped as Hollywood's top dog with 28 percent of the vote, while Old Yeller came in a close second with 24 percent. Also in the top five were Hooch, Lassie and Rin Tin Tin.
In case you've never visited, ohmidog! offers a fine selection of dog movies in our Amazon affiliate store.
We've got one for dog books, too.
Posted by John Woestendiek June 7th, 2010 under Muttsblog.
Tags: animals, beethoven, dog, dog books, dogs, entertainment, fans, hollywood, hooch, lassie, marmaduke, movie dogs, movies, ohmidog!, old yeller, pets, poll, rin tin tin, top five

Comments: none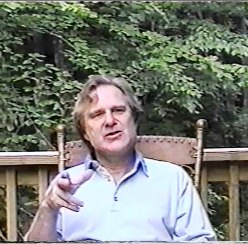 The self-described "author and journalist" whose dogfighting videos were given the Supreme Court's seal of approval this week, has at least three "pro-dogfighting videos" to his credit as well as an instructional book for aspiring dogfighters, the Humane Society of the United States says.
Robert "Bob" Stevens, a 69-year-old resident of Virginia, produced the videos "Japan Pit Fights," "Pick a Winna," and "Catch Dogs and Country Living." He has also sold other dogfighting videos, including "The $100 Keep."
Stevens, the first person tried and convicted under the now-defunct federal Depiction of Animal Cruelty Act, is also the author of "Dogs of Velvet and Steel."
Stevens' was convicted under the 1999 law in 2005 and sentenced to 37 months in prison. A decision from the U.S. Court of Appeals for the Third Circuit overturned the conviction, and the Supreme Court agreed with the appeals court decision this week.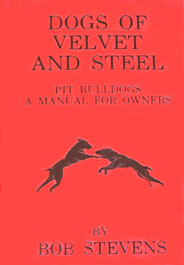 While Stevens has claimed to be merely a pit bull lover with no interest in dogfighting, HSUS says the evidence points to the contrary. In "Dogs of Velvet and Steel," he declares, "I attended many pit fights" and gives graphic accounts of several.
"Japan Pit Fights" includes a series of graphic dogfights. In "Pick-a-Winna," Stevens invites viewers to pick the dog they think is going to win the fight. He goes on to act as commentator for each match, providing analysis on which dog is the better fighter. 
"Theeeere they go!" he shouts as each new pit bull match launches.
Stevens' final video, "Catch Dogs and Country Living," is geared toward training dogs for hog catching, an event in which pit bulls commonly latch onto the faces of pigs. Sometimes the pigs go down, sometimes the dogs do.
During one scene a pit bull named Katie is shown doing "catch work" by latching onto the face of a  farm hog. "In about three minutes there is no bottom jaw on that hog.  Stevens says. "Katie took that, and good part of his throat and his nose out…"
(Photo: Stevens, in a scene from Pick-a-Winna)
Posted by John Woestendiek April 22nd, 2010 under Muttsblog.
Tags: act, animal cruelty, bob stevens, book, catch dogs, catch dogs and country living, depiction, dog fighting, dogfighting, dogfights, dogs of velvet and steel, free speech, instructional, japan pit fights, manual, movies, news, pick a winna, robert stevens, supreme court, videos

Comments: 4
Poor Marmaduke. The movie's not even out yet, and already its trailers are drawing bad reviews.
I'm not sure when trailer reviews became part of the media landscape, but it seems a little like reviewing a meal before it's out of the oven.
"Worst thing ever," huffed the Huffington Post.
"(It) actually gets progressively worse as it goes along, which is quite a feat for a two minute video. It starts with Owen Wilson as "the duke," himself. Nothing wrong with that. Who doesn't like some Owen Wilson? But before you know it you're in the midst of mind-blowing awfulness, being slapped around by Fergie, terrifying talking animals, and toilet jokes that even children would frown upon."
New York Magazine called the trailer "safe and effective birth control" — meaning, I guess, that people will forego reproducing so they don't have to take the kids to this movie:
"There's only one thing about the Marmaduke trailer that isn't an insult to dogs, people, and the art of moviemaking itself, and that is the nice car William H. Macy is probably now enjoying with his small-role earnings. We guess it could be worse — that bad CGI of all the dogs dancing in the park at the end could have been set to "Hallelujah."
"Marmaduke trailer is a real dog," reads the headline at Latinoreview.com.
"The trailer shows just how awful a movie can be. Not only is the CGI really, really bad but the laughs are non existent. I'm not sure what kid would possibly find any of this funny. Especially since it has jokes that I'm sure they've seen a hundred times before."
Looks like, in the view of  the critics, anyway, Marmaduke should have never left the comics page.
Posted by John Woestendiek March 29th, 2010 under Muttsblog, videos.
Tags: animals, awful, bad, comic strip, comics, critics, dog movies, dogs, dogs in the movies, entertainment, huffington post, latino review, marmaduke, movie, movies, new york magazine, news, ohmidog!, owen wilson, pets, reviews, trailer

Comments: none