Tag: videos
The Kennedy family says Tucker, their one and a half year old Schnoodle, plays the piano and sings along at least 3 or 4 times every day, but, despite all the practice, doesn't seem to be getting any better.
Apparently, the public enjoys the pooch's musical stylings: In only a month on YouTube, the Tucker video has garnered near a million views.
Posted by jwoestendiek January 20th, 2011 under Muttsblog, videos.
Tags: animals, dog, dogs, funny, kennedy, pets, piano, popular, schnoodle, singing, sings, tucker, video, videos, youtube

Comments: 1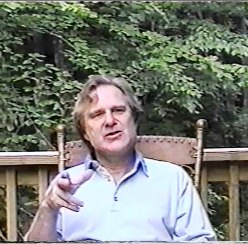 The self-described "author and journalist" whose dogfighting videos were given the Supreme Court's seal of approval this week, has at least three "pro-dogfighting videos" to his credit as well as an instructional book for aspiring dogfighters, the Humane Society of the United States says.
Robert "Bob" Stevens, a 69-year-old resident of Virginia, produced the videos "Japan Pit Fights," "Pick a Winna," and "Catch Dogs and Country Living." He has also sold other dogfighting videos, including "The $100 Keep."
Stevens, the first person tried and convicted under the now-defunct federal Depiction of Animal Cruelty Act, is also the author of "Dogs of Velvet and Steel."
Stevens' was convicted under the 1999 law in 2005 and sentenced to 37 months in prison. A decision from the U.S. Court of Appeals for the Third Circuit overturned the conviction, and the Supreme Court agreed with the appeals court decision this week.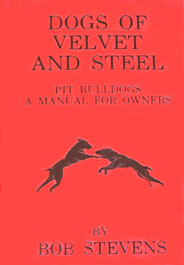 While Stevens has claimed to be merely a pit bull lover with no interest in dogfighting, HSUS says the evidence points to the contrary. In "Dogs of Velvet and Steel," he declares, "I attended many pit fights" and gives graphic accounts of several.
"Japan Pit Fights" includes a series of graphic dogfights. In "Pick-a-Winna," Stevens invites viewers to pick the dog they think is going to win the fight. He goes on to act as commentator for each match, providing analysis on which dog is the better fighter. 
"Theeeere they go!" he shouts as each new pit bull match launches.
Stevens' final video, "Catch Dogs and Country Living," is geared toward training dogs for hog catching, an event in which pit bulls commonly latch onto the faces of pigs. Sometimes the pigs go down, sometimes the dogs do.
During one scene a pit bull named Katie is shown doing "catch work" by latching onto the face of a  farm hog. "In about three minutes there is no bottom jaw on that hog.  Stevens says. "Katie took that, and good part of his throat and his nose out…"
(Photo: Stevens, in a scene from Pick-a-Winna)
Posted by jwoestendiek April 22nd, 2010 under Muttsblog.
Tags: act, animal cruelty, bob stevens, book, catch dogs, catch dogs and country living, depiction, dog fighting, dogfighting, dogfights, dogs of velvet and steel, free speech, instructional, japan pit fights, manual, movies, news, pick a winna, robert stevens, supreme court, videos

Comments: 4
 
The American Humane Association is urging Congress to act immediately in light of Monday's U.S. Supreme Court decision to strike down a federal law that prohibited videos, photographs and other depictions of acts of cruelty to animals for commercial gain.
The association — which bestows the "No animals were harmed" disclaimer on movies — says a new law is needed to "protect animals from the type of horrific cruelty this law was meant to prevent."
The law, the Depiction of Animal Cruelty Act, was intended to prevent the creation and sale of dogfighting, other animal fighting, and "crush" videos that show real and intentional harm to animals for "entertainment" purposes.
"Deliberately killing animals for entertainment has nothing to do with freedom of speech," said American Humane's interim president and CEO, George C. Casey. "Americans are within their right to keep blatant animal torture and killing out of the marketplace, and the Supreme Court should have made that the priority over the supposed protections of those who take sick pleasure in this material."
The American Humane Association, whose mission is to protect both children and animals, says the connection between violence to people and violence to animals is undeniable, and many studies indicate that animal maltreatment is "part of a complex constellation of family violence."
The Supreme Court Monday ruled on the case of  Robert J. Stevens, who was convicted of selling videos of dogs fighting each other and attacking other animals. The court ruled the law was overly broad, and that such depictions are protected by free speech.
Stevens, who made the video "Catch Dogs and Country Living" — sounds almost civilized, don't it? – was the first to be prosecuted under the federal law.
Posted by jwoestendiek April 22nd, 2010 under Muttsblog.
Tags: abuse, american humane association, animal cruelty, animals, crush videos, depictions, dog fighting, dogfighting, films, freedom of speech, news, no animals were harmed, pets, pit bulls, robert J. stevens, supreme court, videos, violence

Comments: none
Sometimes, slowing things down — way down — can make them far more awesome.
Lady detectives in the opening credits of TV shows, movie heroes departing exploding buildings, lovers running to each other on the beach are but three of examples of how slow motion — cliched as it has become — can add more cachet to the subject at hand.
In the video above, shot for a Pedigree dog food commercial, the effect is enchanting.
Shot at 1,000 fps (frames per second), it captures the facial expressions of dogs as they wait for an airborne treat to arrive.
Slow motion, in addition to increasing something's beauty and awesomeness, can also lead us to a better appreciation, and understanding, of a subject — or even a revelation: How dogs drink water, for example. As our next slow motion video shows, dogs don't use their tongues to lap water straight up into their mouths, as many suspect. Instead, they curl their tongues backward into the shape of a "J" and hoist the water up — a phenomenon that's barely noticeable in real time.
Many things in life are better when we slow down — reading being the first example that comes to mind. Baths, highway safety and writing blogs being others.
Of course not everything should be slowed down. And not everything is more lovely in slow motion. Just as it makes the beautiful more beautiful, it can make the ugly uglier. A case in point:

Sneezing In Ultra Slow Motion – Watch more Funny Videos
Posted by jwoestendiek March 4th, 2010 under Muttsblog, videos.
Tags: airborne, anticipation, appreciation, commercial, dog food, dogs, dogs drinking water, drinking, pedigree, photography, slow, slow down, slow motion, sneeze, sneezing, special effects, tongue, treats, video, videography, videos, water

Comments: none
Why some dogs react the way they do to certain songs and sounds would probably make for an interesting scientific study.
Until then, we have YouTube, where a mounting number of videos, it has been noted, show dogs howling along with — or in objection to — the theme from "Law & Order."
It's not the first time multiple dog owners have noticed certain songs seem to cause their pets to vocalize, and captured the result on video. Remember all those videos of dogs singing along with Gwen Stefani's "Sweet Escape?"
Just as only some dogs howl at sirens, some howl at Gwen Stefani and, for reasons just as mysterious, at the Law & Order theme. Whether they are expressing discomfort or joining the chorus, we don't really know.
In any event, for an impressive array of dogs howling at "Law & Order," check out the compilation video above, or visit nastynets.com.
Posted by jwoestendiek February 26th, 2010 under Muttsblog, videos.
Tags: animals, bark, bay, dogs, gwen stefani, howl, law & order, law & order dogs, law and order, moan, music, pets, react, reaction, singing, singing dogs, songs, sounds, sweet escape, theme, videos, youtube

Comments: 2