Tag: videos
There are plenty of rescue groups that likely do as good a job saving, rehabilitating and re-homing stray dogs as Hope For Paws.
But there is probably none better than that Los Angeles-based non-profit at documenting what they do on video.
Above is their latest rescue video — that of a pit bull, since named Bunny,  found abandoned on some government property. Shy, skittish and — even we'd admit — looking a little intimidating, she was lured in with hamburgers and trapped in a crate.
Not until she's transported to safety and let out of the crate do we get the answer to the question that — in addition to the beautiful camera work — keeps us watching: How is she going to react, close up, with a member of the species that treated her so rudely?
Therein lies the beauty of the Hope For Paws videos, and the beauty of dogs.
Bunny, who apparently experienced little kindness in life — with the exception of one good Samaritan who would drop her off some food while she was living in the wild — doesn't just give humans a second chance, she becomes an instant, gentle, trusting and tail-wagging friend.
After a few shy sniffs, she was resting her head on the laps of her rescuers.
Bunny is now up for adoption through Sevadog, an Oregon organization that helps dogs find forever homes. Hope For Paws often teams up with other rescues. In Bunny's case, three were involved, including the group Rescue From the Hart, which notified Hope For Paws about the dog's situation.
Hope For Paws went to the site, found the dog and got her veterinary care — shooting video the whole time.
The videos, which get millions of views on YouTube, help raise funds for the organization, and melt our hearts in the process. But they also bring attention to the issue of stray and homeless dogs, and remind us that, no matter how rough shape a being might be in, hope and love can conquer all.
The Internet age has seen us all become more adept at touting ourselves — as individuals, as non-profit organizations, as corporations. There are downsides to that. One is how easy it has become to mislead the masses. Another is the danger that we all end up spending 10 percent of our time on a project, and 90 percent of our time touting what we've done.
On the other hand, for a non-profit organization, showing the public what it does, in a way that touches the heart, can be a key to survival.
So, all things considered, we hope the Hope For Paws videos keep coming, and we urge you to take at some of the others by clicking the link in this paragraph.
You'll see some dogs in pretty horrid shape, like this one found living in a landfill, but you'll also get transported from sad to happy on your way to the final destination — hope.
Posted by John Woestendiek September 17th, 2014 under Muttsblog, videos.
Tags: abandoned, animal welfare, animals, bunny, documenting, dog, dogs, fundraising, helpless, homeless, hope for paws, internet, los angeles, pets, public relations, rescue, rescue from the hart, rescue videos, rescues, sevadog, shelter, stray, touting, video, videos

Comments: 1
Lately, it seems, hardly a month goes by without either some viral video or paper-writing scientist suggesting that — contrary to what scientists and the media think we think — dogs feel emotions much like our own, or at least a doggy version of them.
If it's not a video, like the one above  – which is being described in the news media as a dog not just feeling remorse, but atoning for his misdeed —  it's a new scientific paper proclaiming, yes, dogs do feel … you name it … joy, fear, anger, guilt, pride, compassion, love, shame.
(If you didn't already think dogs feel joy, you may not be the world's most perceptive person.)
(Some, apparently, get so overwhelmed by it that they pass out.)
This month's emotion? Jealousy.
Dr. Christine Harris, a psychologist at the University of California, San Diego — after a study involving dogs, their owners, stuffed animals,  jack-o'-lantern and children's books – concluded that dogs showed a "primordial" form of jealousy, meaning, I guess, not as evolved, twisted, complex, nasty and, sometimes, fatal as the human form.
According to an article in the New York Times, the dog version of jealousy is "not as complex as the human emotion, but similar in that there is a social triangle and the dog is trying to make sure it, not the rival, receives the attention."
In the study, as it's described in a a PLoS One paper co-written by Harris, researchers compared the reactions of dogs when their owners petted and talked to a jack-o'-lantern, read a children's book aloud, and petted and talked to a stuffed toy dog that barked and whined.
The dogs paid little attention to the jack-o'-lantern or the book. But when dog owners petted and talked to the stuffed dog, their dogs reacted, coming over, pushing their noses into the owner or stuffed dog, sometimes barking, and sniffing the rear end of the stuffed dog.
I'm not sure that's proof of jealousy — it could just be proof that dogs are smart enough to investigate when humans are trying to dupe them. On top of that, most dogs have experience playing with stuffed toys, as opposed to plastic pumpkins and children's books. So it's not too astonishing they would have a more excited reaction to them.
In that way, the findings of this study aren't really too surprising, or revealing, but they are indicative, I think, of a trend — in the scientific community, in the news media, and among normal members of society — of seeing dogs more and more as humans.
The "dogs feel jealousy" study, for example — flimsy as its findings sound — was picked up by most major news organizations.
"Study: Jealousy Is So Universal Even Dogs Feel It," reported the New York Times.
"Study: Dogs Can Feel Jealous, Too," said a CNN headline.
At least NPR phrased their headline as a question: "Does Your Dog Feel Jealous, Or Is That A Purely Human Flaw?"
These days, the news media doesn't need a legitimate study to draw sweeping conclusions; a viral video will do.
The video at the top of this post has been shared — if not actually reported on with any depth — on news websites from Alabama to India.
The headlines all presume to know what the beagle is feeling, and some go so far as to explain the goal of his behavior as well: "I'm Sorry! Charlie the guilty dog showers crying baby with gifts to apologize for stealing her toy," reads the headline in The Daily Mail.
Amazing the conclusions reporters and headline writers can reach nowadays — and the mind reading they can do — usually without ever stepping away from their computer.
My problem is not with attributing emotions to dogs. I believe they have most of the ones we do, or at least most of the desirable ones. I believe they have other magical gifts and skills we haven't even begun to figure out. I believe studying what's going on in their heads is a good thing — at least when it's done by dog experts. I can even handle a little anthropomorphization; given we're humans we tend to interpret things in human terms.
What bothers me, for starters, is presenting such findings as new, when dog owners have known most of them all along. Sometimes, it's as if scientists and the news media are saying, oh wait, we've discovered dogs are not unfeeling blobs of fur, after all. Well, duh.
The problem I have is not so much ascribing emotions to dogs as it is the vanity of assuming emotions are something only humans feel.
Feel free, scientists, to study jealousy in dogs. And feel free to study it in humans. And feel free to compare and contrast the two.
And feel free as well, video posters, to share your dog's interesting and seemingly human-like behavior, and to offer any theories you might have.
But let's not leap to wild conclusions, based on how things look through our human eyes. Let's not forget that dogs have had emotions all along. Let's not assume they are "catching up" with us in terms of their emotions and behaviors. Maybe they've been ahead of us all along.
And let's not be so surprised — given the centuries man has been choreographing their evolution, and the half century or so they've been mostly living inside with us — that they're picking up some of our habits, good and bad.
While we're at it, let's let dogs remain, at least in part, dogs.
Let's keep in mind, during all this, what we can learn from them. Are dogs lagging behind us, in terms of developing a sense of jealousy, or are they exhibiting a purer form of what we homo sapiens have taken to ridiculous extremes?
And let's at least keep our minds open to the possibility that, when it comes to what dog and man can learn from each other,  we may not always be the teachers, or the role models, in that equation.
(Photos: Ace in Monterey, California, at home on the couch, and with a panhandler in Portland, Maine; by John Woestendiek / ohmidog!)
Posted by John Woestendiek July 30th, 2014 under Muttsblog, videos.
Tags: animals, anthropomorphization, cognition, dog, dogs, emotions, feelings, guilt, internet, jealousy, media, news, pets, pop culture, remorse, science, society, studies, study, trend, videos, viral, what dogs feel

Comments: 3
This mostly friendly game of soccer between a dog and a turtle gets a little rough at times — but then so does human soccer.
Valeria D'Innocenzo Carlantoni in Civitavechia, Italy, a small town near Rome, posted the video of her dog and an unusually speedy turtle on her Facebook page.
At the very end of it, the turtle, after having the ball taken away, appears to snap at the dog's hind leg.
Where have we seen that before?
Posted by John Woestendiek July 9th, 2014 under Muttsblog, videos.
Tags: 2014, animals, ball, behavior, bit, bite, bites, bitten, dog, dogs, funny, humans, pets, play, snap, soccer, sport, suarez, turtle, videos, world cup

Comments: 1
The Kennedy family says Tucker, their one and a half year old Schnoodle, plays the piano and sings along at least 3 or 4 times every day, but, despite all the practice, doesn't seem to be getting any better.
Apparently, the public enjoys the pooch's musical stylings: In only a month on YouTube, the Tucker video has garnered near a million views.
Posted by John Woestendiek January 20th, 2011 under Muttsblog, videos.
Tags: animals, dog, dogs, funny, kennedy, pets, piano, popular, schnoodle, singing, sings, tucker, video, videos, youtube

Comments: 1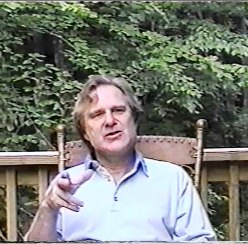 The self-described "author and journalist" whose dogfighting videos were given the Supreme Court's seal of approval this week, has at least three "pro-dogfighting videos" to his credit as well as an instructional book for aspiring dogfighters, the Humane Society of the United States says.
Robert "Bob" Stevens, a 69-year-old resident of Virginia, produced the videos "Japan Pit Fights," "Pick a Winna," and "Catch Dogs and Country Living." He has also sold other dogfighting videos, including "The $100 Keep."
Stevens, the first person tried and convicted under the now-defunct federal Depiction of Animal Cruelty Act, is also the author of "Dogs of Velvet and Steel."
Stevens' was convicted under the 1999 law in 2005 and sentenced to 37 months in prison. A decision from the U.S. Court of Appeals for the Third Circuit overturned the conviction, and the Supreme Court agreed with the appeals court decision this week.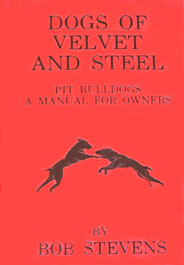 While Stevens has claimed to be merely a pit bull lover with no interest in dogfighting, HSUS says the evidence points to the contrary. In "Dogs of Velvet and Steel," he declares, "I attended many pit fights" and gives graphic accounts of several.
"Japan Pit Fights" includes a series of graphic dogfights. In "Pick-a-Winna," Stevens invites viewers to pick the dog they think is going to win the fight. He goes on to act as commentator for each match, providing analysis on which dog is the better fighter. 
"Theeeere they go!" he shouts as each new pit bull match launches.
Stevens' final video, "Catch Dogs and Country Living," is geared toward training dogs for hog catching, an event in which pit bulls commonly latch onto the faces of pigs. Sometimes the pigs go down, sometimes the dogs do.
During one scene a pit bull named Katie is shown doing "catch work" by latching onto the face of a  farm hog. "In about three minutes there is no bottom jaw on that hog.  Stevens says. "Katie took that, and good part of his throat and his nose out…"
(Photo: Stevens, in a scene from Pick-a-Winna)
Posted by John Woestendiek April 22nd, 2010 under Muttsblog.
Tags: act, animal cruelty, bob stevens, book, catch dogs, catch dogs and country living, depiction, dog fighting, dogfighting, dogfights, dogs of velvet and steel, free speech, instructional, japan pit fights, manual, movies, news, pick a winna, robert stevens, supreme court, videos

Comments: 4
 
The American Humane Association is urging Congress to act immediately in light of Monday's U.S. Supreme Court decision to strike down a federal law that prohibited videos, photographs and other depictions of acts of cruelty to animals for commercial gain.
The association — which bestows the "No animals were harmed" disclaimer on movies — says a new law is needed to "protect animals from the type of horrific cruelty this law was meant to prevent."
The law, the Depiction of Animal Cruelty Act, was intended to prevent the creation and sale of dogfighting, other animal fighting, and "crush" videos that show real and intentional harm to animals for "entertainment" purposes.
"Deliberately killing animals for entertainment has nothing to do with freedom of speech," said American Humane's interim president and CEO, George C. Casey. "Americans are within their right to keep blatant animal torture and killing out of the marketplace, and the Supreme Court should have made that the priority over the supposed protections of those who take sick pleasure in this material."
The American Humane Association, whose mission is to protect both children and animals, says the connection between violence to people and violence to animals is undeniable, and many studies indicate that animal maltreatment is "part of a complex constellation of family violence."
The Supreme Court Monday ruled on the case of  Robert J. Stevens, who was convicted of selling videos of dogs fighting each other and attacking other animals. The court ruled the law was overly broad, and that such depictions are protected by free speech.
Stevens, who made the video "Catch Dogs and Country Living" — sounds almost civilized, don't it? – was the first to be prosecuted under the federal law.
Posted by John Woestendiek April 22nd, 2010 under Muttsblog.
Tags: abuse, american humane association, animal cruelty, animals, crush videos, depictions, dog fighting, dogfighting, films, freedom of speech, news, no animals were harmed, pets, pit bulls, robert J. stevens, supreme court, videos, violence

Comments: none
Sometimes, slowing things down — way down — can make them far more awesome.
Lady detectives in the opening credits of TV shows, movie heroes departing exploding buildings, lovers running to each other on the beach are but three of examples of how slow motion — cliched as it has become — can add more cachet to the subject at hand.
In the video above, shot for a Pedigree dog food commercial, the effect is enchanting.
Shot at 1,000 fps (frames per second), it captures the facial expressions of dogs as they wait for an airborne treat to arrive.
Slow motion, in addition to increasing something's beauty and awesomeness, can also lead us to a better appreciation, and understanding, of a subject — or even a revelation: How dogs drink water, for example. As our next slow motion video shows, dogs don't use their tongues to lap water straight up into their mouths, as many suspect. Instead, they curl their tongues backward into the shape of a "J" and hoist the water up — a phenomenon that's barely noticeable in real time.
Many things in life are better when we slow down — reading being the first example that comes to mind. Baths, highway safety and writing blogs being others.
Of course not everything should be slowed down. And not everything is more lovely in slow motion. Just as it makes the beautiful more beautiful, it can make the ugly uglier. A case in point:

Sneezing In Ultra Slow Motion – Watch more Funny Videos
Posted by John Woestendiek March 4th, 2010 under Muttsblog, videos.
Tags: airborne, anticipation, appreciation, commercial, dog food, dogs, dogs drinking water, drinking, pedigree, photography, slow, slow down, slow motion, sneeze, sneezing, special effects, tongue, treats, video, videography, videos, water

Comments: none