Tag: warning
It's not up there with losing a family member, or a dog, but the the thought of losing a car — inanimate as it may be — can sometimes be a little painful, too.
This year, as the time came up for a state inspection, my red 2005 Jeep Liberty — best known as the Acemobile, and filled with memories from the last 13 years — things were not looking good.
The engine light, aka the check engine light, or the malfunction indicator light, would not go off.
That's been a problem, off an on, for years now. It comes on. I generally ignore it. It goes away. Fortunately, it never happened at inspection time, but this time it did — and it stayed on.
Decades ago, the check engine light was just that — a warning that you should check the engine. Now though it serves as the beacon for the automobile's entire computer system, and it could be a sign that virtually anything is wrong.
Absolutely, it is a bit of a scam. The light goes on. You take it in for an expensive diagnostic test, meaning they hook your car's computer up to yet another computer, and it spits out some vague information about where problem area might be.
As with doctors and their testing machines, guesswork is still involved, and often a long process of eliminating other possibilities. At least with human health problems, though, you can go on with life, coping with your ailment until, just maybe, it gets figured out.
It's a good thing humans don't have to pass inspection to hang around, and probably a good thing (given they are not all that reliable) that we don't have malfunction indicator lights.
In North Carolina, you can't pass an inspection when your engine light is on. You can unhook a battery cable, which resets the car's computer and makes the light go off for a while, but that doesn't fool them. They know when it's resetting.
Having until the end of September to get the inspection, I took it in at the very beginning of the month. They ran the diagnostic test, found some alleged problems, replaced some parts and a couple of tires, handed me a bill for more than $800 and told me to take it home and drive it until the computer reset.
When the computer reset, the light came back on.
By then I was already worrying about investing too much in an old car that might not even be fixable. Virtually everyone I spoke to about my car trouble said sell it and get a new one.
I couldn't.
I took it back to the same place and they looked at it again. They believed they pinpointed a problem, but it was not the sort they could address. They thought that, somewhere in the wire that ran from my speed sensor (one of the parts they replaced) to the speedometer, there was a short.
Herein lies one of the ironies, or at least it struck me that way:
You are not required to have a working speedometer to pass inspection in North Carolina. But you are required to have that check engine light off.
So even though my light was on due solely to the speedometer issue, they could not pass it.
At this point, I am thinking a well-placed blow with an ice pick, right into the bulb, might be the answer. Instead, at the suggestion of the mechanic, I took it to another garage that specialized in electrical matters.
I explained to two people there what the first garage thought the problem was and handed over all the paperwork.
The next morning I got a call informing me I needed a new power train control module; the price $1,990. I asked how they knew that. They said because the computer said so. I asked about the faulty wire issue that had been diagnosed earlier. They said all they know is what the computer is saying.
I got a little angry. I tried to understand the situation, but face it: Most of us do not understand what computers are saying, or, even more difficult, what humans are saying that computers are saying.
Again, true of doctors and true of car mechanics.
I asked, again, about the wiring problem that had already been diagnosed, and whether they had ruled that out as an issue. They insisted I needed the module, which had to be paid for by me before they ordered it.
I debated again, but only briefly, getting rid of the car.
And I decided the memories were worth the $3,000 I was about to put into the car with 108,500 miles on it.
For one year, Ace and I lived in the Jeep, more or less, while traveling across America. The Acemobile was my Rocinante, the name John Steinbeck gave his camper during Travels with Charley — taken from the name of the horse Don Quixote rode.
The horse — like him, like Steinbeck, maybe a little like me — was awkward, past his prime, and trying to recapture something he may or may not have had in the first place.
All the many trips I took with my son, Joe, also sprang to mind — from warming breakfast sandwiches on the dashboard defroster on a cold morning fishing trip to meandering through Texas on a ride from Arizona to Alabama, or was it Mississippi?
I lost Ace a couple of years ago. I lost my son a couple of months ago. In recent years, I've also lost my mother, my father, and to top it all off, a kidney.
I honestly just couldn't stand, stomach or tolerate another loss.
So my wallet and I headed down to the second garage to pay for the module. When I walked in they told me that I was right about the wiring issue. I did not need the module after all. They just needed to replace that wire.
The next day I picked it up, paying another $500-something, and took it directly back to the first garage. It passed inspection. I was so grateful that I instructed them to fix two other problems — the hydraulic bars that keep the hood up when opened and the hydraulic bars that keep the back window open.
Maybe I was tired of getting bonked in the head by both. Maybe I was showing my car a little love. Maybe I was learning a lesson about treasuring and caring for what you have.
I picked my car up Wednesday.
When Hurricane Florence comes my way, probably Friday, my car will be parked far away from any trees that might fall on it.
The Acemobile lives!
(Photos by John Woestendiek, from Travels with Ace)
Posted by John Woestendiek September 13th, 2018 under Muttsblog.
Tags: ace, acemobile, automobile, car, check engine light, computer, computerized, control, death, diagnose, diagnoses, diagnostic, doctors, don quixote, electrical, engine light, health, jeep, joe, john steinbeck, liberty, loss, malfunction indicator light, mechanics, memories, module, north carolina, old cars, past, power train, powertrain, recapturing, repairs, rocinante, sentimental, speed sensor, speedometer, speedometers, state inspection, tests, travels with ace, value, warning, wiring

Comments: 4
IKEA has issued a global recall for a water dispenser for pets that caused the suffocation of at least two dogs.
The water dispenser was part of the Lurvig line of pet products IKEA introduced last fall.
The company is urging customers to immediately stop using the water dispenser and return it to any IKEA store for a full refund.
The Swedish company took the action after two dogs died after getting their heads stuck in the device.
The water dispenser is made up of two components. Its bottom serves as a water bowl and the base for an attachable transparent domed container that dispenses the water. The company did not disclose where the two dogs lived.
The water dispenser is no longer being included in the company's catalog.
The $7.99 water dispenser was one of the 75 pet products the company introduced last October, including leashes, collars, bowls, to cat houses, dog beds, and poop bag dispensers.
Posted by John Woestendiek July 13th, 2018 under Muttsblog.
Tags: animals, deaths, dispenser, dogs, heads, health, ikea, lurvig, pet products, pets, recall, recalled, recalls, safety, stuck, suffocation, warning, water, water dispenser

Comments: none
Everyone should know by now that there are certain things you just don't procure online — not that oceanfront condo that looks so good in the pictures, not that Russian wife who looks so good in the pictures, and definitely not that adorable puppy whose photos you keep clicking on.
As effort-free as the online purchase has become — to the point that Amazon can now make items magically appear in the trunk of your car (try that, David Copperfield) — we may forget that we are living in the golden age of scamming, and that what's too good to be true usually is, or may not even exist at all.
Perhaps nowhere is the scamming more rampant than in pet sales.
ABC7 (aka KGO-TV) in northern California took a look at some of those scams in a recent two-part report, interviewing both directly impacted victims and those on the periphery, such as the woman who saw her dead Corgi being offered for sale on two different websites.
(Find part one here, and part two here.)
"Tens of thousands of consumers, at least in the United States, have lost money to these online pet scams," Rebecca Harpster of the Better Business Bureau told the station.
A BBB report says the scams are on the rise, and the FTC counted 37,000 reports of bogus online pet sellers over five years. The FTC estimates only about 10 percent of victims reported the crime, so the actual number of victims could be in the hundreds of thousands.
Not only do the scammers accept money for dogs that don't exist, they then often string along the buyer with additional charges they claim are popping up in getting the dog delivered.
They'll say they need to insure the dog for transport, or that a special crate needs to be purchased, ask for more money and say the dog can't be delivered until they receive it.
The BBB recommends never buying a dog based on pictures or videos. Scammers use stock photos and videos, or obtain pictures of their own, and post them on the phony websites, claiming the dogs are for sale.
Wendy Hicks is one of many who say photos of her dog have gone on to be used as fake ads in seedy websites.
Her prized Corgi Abby appeared on Corgi Precious Puppies and Elegant Corgi Puppies — both of which have since been shut down. She suspects there might be more.
"It's like whack-a-mole. You get them taken down here and they're going to pop up somewhere else," Hicks said.
PetScams.com has been tracking this kind of scheme for different dog websites around the world.
ABC7 interviewed the site's administrator, Paul Brady, who says he gets complaints from people around the world who say they've lost money trying to buy all kinds of breeds from different online sites.
Pet Scams forwards any reports it receives about fraudulent pet websites to the company that registered the domain name.
(Image: A screenshot of the website Elegant Corgi puppies, which no longer exists)
Posted by John Woestendiek May 2nd, 2018 under Muttsblog.
Tags: animals, buyers, cats, corgi precious puppies, deception, dogs, elegant corgi puppies, fraudulent, internet, online, online pet sales, pet scams, pets, petscams.com, photos, puppies, scams, sellers, videos, warning, website

Comments: none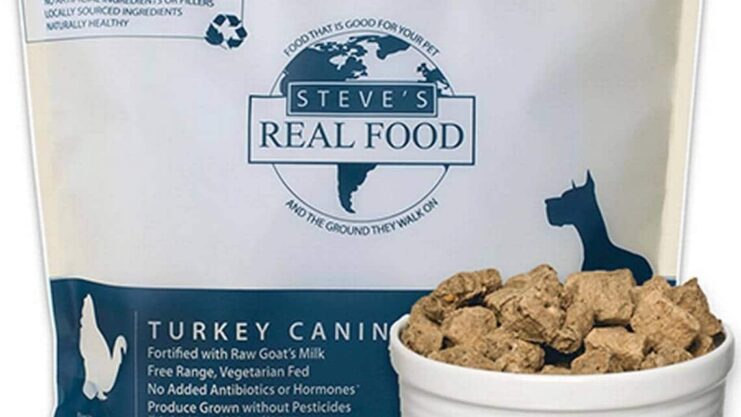 If it seems like there's a new pet food or treat being recalled every week recently, that's because it has gotten that bad.
Worse even.
We count ten since Feb. 8 — most of those of food and treats suspected of possibly being contaminated with salmonella.
The recalled products include dry food, canned food and raw food, treats and bully sticks.
Probably most notable of those recalled are the Gravy Train, Kibbles 'N Bits, Skippy and Ol' Roy brands of canned dog food made by the J.M. Smucker company. Pentobarbital, the sedative used to put dogs down, has been found in cans dating back to 2016.
Smucker released a statement on its website, confirming "extremely low levels of pentobarbital" have been found in "in select shipments."
On Sunday, it told the Miami Herald that the source of the drug was "animal fat was sourced from cow, chicken, and pig."
While those are common sources of pet food, animals euthanized with the drug are not supposed to end up in the food chain — for either dogs or humans.
Last week also saw the recall of an eighth pet food product suspected of containing salmonella or listeria in 24 days, Steve's Real Food's Raw Frozen Dog Food Turkey Canine Recipe, recalled one lot that was distributed to 21 states.
The Nebraska Department of Agriculture found salmonella when testing a retail sold sample.
The 5-pound bags in lot No. E 178 with a best by date of Sept. 17, 2018 went to retail stores in Florida, New York, New Jersey, Connecticut, California, Texas, Pennsylvania, Virginia, Colorado, Iowa, Kansas, Maryland, Michigan, Minnesota, Missouri, North Dakota, Nebraska, Oregon, Utah and Washington, according to the Miami Herald.
Dogs with salmonella can suffer from vomiting, diarrhea and fever.
Humans also can get salmonella, both from dogs and from handling contaminated food or touching unwashed surfaces that the food touched.
Those who have purchased the products should dispose of them and contact the company for a refund.
Other recalls and product withdrawals in the past month include:
▪ Raws for Paws ground turkey
▪ Smokehouse Beefy Munchies treats
▪ Arrow Reliance/Darwin's Natural ZooLogics Duck with Vegetable Meals for Dogs and ZooLogics Chicken with Vegetable Meals for Dogs
▪ Redbarn, 7-inch Bully Sticks
▪ TruPet, Treat Me Crunchy Beef Delight treats
▪ Northwest Naturals, Chicken and Salmon
▪ Carnivore Meat Company, Vital Essentials Freeze-Dried Beef Nibblets Entrée for Dogs
▪ Kitten Grind raw pet food
Posted by John Woestendiek March 6th, 2018 under Muttsblog.
Tags: animals, arrow reliance, bully sticks, canned, darwin, darwin's naturals, diet, dog food, dog food recall, dogs, drug, dry, euthanasia, food, frozen, gravy train, health, kibbles 'n bits, listeria, northwest naturals, ol roy, pentobarbital, pet food, pets, raw, raws for paws, recall, recalls, redbarn bully sticks, safety, salmonella, skippy, smokehouse beefy munchies, smucker, steve's real foods, treats, trupet, warning, zoologics

Comments: 1
A house fire in Massachusetts has been blamed on a pancake-seeking golden retriever — and home surveillance footage seems to confirm the dog was the culprit.
Footage from the family's Nest home monitoring system shows the dog, one of two living in the home, getting up on its hind legs to scarf down some leftover pancakes on top of the stove.
In the process, some items slide off the stove top and the gas stove's ignition button gets turned on.
A few minutes later a flame can be seen rising from the stove, growing larger. As smoke fills the house, the two dogs can be seen lying on the couch as an alarm sounds and the system alerts emergency responders.
Fortunately, they arrived within minutes and, after the dogs greeted them, proceeded to douse the blaze before too much damage occured.
The Southwick Fire Department posted the footage on its Facebook page last week, the New York Post as a warning to homeowners.
Posted by John Woestendiek February 8th, 2018 under Muttsblog, videos.
Tags: accident, alarm, burner, dog, fire, flapjacks, gas, golden retrievers, house, house fire, leftover, massachusetts, monitoring, nest, pancakes, safety, smithwick, starts, stove, stovetop, surveillance, turns on, video, warning

Comments: none
The U.S. Food and Drug Administration (FDA) is warning dog owners to steer clear of bones — not just those inside your turkey but those packaged as dog treats and sold in pet stores.
"Bone treats," such as those pictured here, can be just as dangerous for your dog and can lead to choking, other emergencies and death.
Bone treats are real bones — but unlike those you can get from your butcher they have been been processed, sometimes flavored, and packaged for dogs.
They include a variety of commercially-available treats for dogs, such as "Ham Bones," "Pork Femur Bones," "Rib Bones" and "Smokey Knuckle Bones".
The products may be dried through a smoking process or by baking, leading to splintering, and they may contain other ingredients such as preservatives, seasonings, and smoke flavorings.
In the FDA warning, 68 reports of illness and 15 deaths are mentioned.
According to Carmela Stamper, a veterinarian in the Center for Veterinary Medicine (CVM) at the FDA, "Giving your dog a bone treat might lead to an unexpected trip to your veterinarian, a possible emergency surgery, or even death …"
Illnesses reported to the FDA included gastrointestinal obstruction (blockage in the digestive tract), choking, cuts and wounds in the mouth or on the tonsils, vomiting, diarrhea, bleeding from the rectum and death.
The reports, sent in by pet owners and veterinarians, involved about 90 dogs. In addition, the FDA received seven reports of bone treats splintering when chewed or appearing to contain mold.
Posted by John Woestendiek November 29th, 2017 under Muttsblog.
Tags: animals, bone treats, bones, caution, choking, cooked, cuts, deaths, dog, dogs, fda, food & drug administration, government, hazards, illnesses, obstructions, pet products, pet stores, pets, pork femur bones, products, real ham-bone, rib bones, safety, smoked, smokey knuckle bones, splintering, treats, turkey bones, warning

Comments: none
To thank its loyal customers, the UK supermarket chain Sainsbury's sent complimentary chocolates through the mail to holders of the store's reward card.
Now, it's hearing back from some customers who are feeling less than rewarded — and who are "thanking" Sainsbury's (sarcastically) for poisoning their dogs.
As anyone who receives their mail through a slot in their door knows, dogs are generally curious — and not above tearing into — anything the postal carrier delivers that looks or smells interesting.
As most dog owners know (or should) chocolate can be toxic to dogs.
So, thoughtful as it might seem delivering unsolicited chocolates — a selection of Green & Black's chocolate bars — was a lame-brained move that has now evolved into a public relations's nightmare.
A Sainsbury's spokesperson said the company was "extremely sorry for the distress caused," the BBC reported, and that it is investigating complaints "as a matter of urgency."
The spokesperson added, "We know chocolate is unsafe for pets to eat and that's why we had measures in place to safeguard against pet owners receiving this promotion."
The company didn't say what those safeguards were — only that "we are urgently investigating what went wrong."
Those whose dogs have fallen ill have taken to social media to express their rage.
Sarah Hayward's cocker spaniel Jarvis was rushed to the vet after he tore into the promotional box while she was at work.
"My parents, who came home to let the dogs out at lunchtime, found the empty packet on his bed … They realized it was chocolate and the second they called the vet they were told to rush him straight in. He was put on various drips to flush fluids down him to try and induce him to be sick and, yes, it was a bit of a worry".
"My eight month old puppy is currently having its stomach pumped and is being hospitalized at the vets this evening due to your utter foolishness, wrote another dog owner, Sammy Taylor. "I was out for less than two hours to return home and find three bars of dark chocolate devoured at my front doorstep and a very hyper puppy having heart palpitations … Chocolate is poisonous to dogs… it is well well known fact!"
Dan Dugdale, a 27-year-old designer from York, told The Daily Telegraph that he had arrived home on Monday to find his two two miniature dachshunds had eaten the contents of the package.
He said the two dogs were "completely hyper," and he and his partner rushed them to a vet's office, where the dogs were determined not to have had a significant negative reaction.
Dugdale said he's not a Sainsbury's rewards card holder and that the parcel was addressed to a previous occupant.
Photo: At top, Dan Dugdale's dachshund with the box of chocolates he tore into; lower, Sarah Hayward's cocker spaniel, Jarvis, who also became ill after eating the chocolates; Twitter)
Posted by John Woestendiek September 28th, 2017 under Muttsblog.
Tags: apology, bars, chain, chocolate, chocolate bars, complaints, complimentary, customers, delivery, dog, dogs, free, green & black's, grocery, ill, investigating, loyal, mail slots, mailed, outrage, poisoned, postal, rewards card, safeguards, sainsbury's, sickened, social media, toxic, treatment, uk, unsafe, veterinary, vets, warning, what went wrong

Comments: none