Greyhound racing is nearing the finish line in Wisconsin.
Dairyland Greyhound Park, in Kenosha — the last operating track in the state –  announced Tuesday it will close its doors after racing ends on Dec. 31.
Dairyland was one of five Wisconsin tracks that opened after a 1987 amendment to the state constitution allowed for a state-run lottery and legalized parimutuel betting. The others closed earlier, unable to compete with the state's tribal casino offerings that began to emerge in the 1990s.
According to Kenosha News, the 19-year-old track has lost $17 million over the last seven years.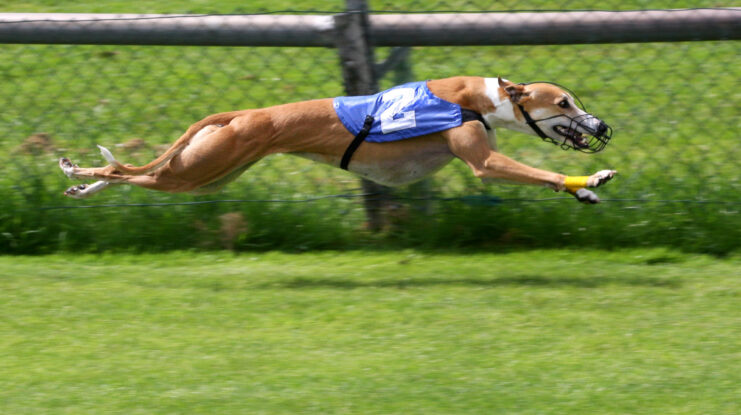 Dairyland has remained in operation in recent years with the hope that the Menominee Nation wins federal and state approval to develop a $1 billion casino complex on the site. The tribe is now in litigation to overturn a January denial of the project.
Closing the track will put about 180 people out of work, and, track officials say, leave the 900 dogs that race at the facility in need of homes.