Squish, an Ohio dog whose face was left twisted and contorted by what veterinarians believe was a severe beating, will be a guest on "The Rachel Ray Show" today.
Appearing via a video call with the once-abused dog will be the woman who rescued him and to whom he now belongs, a veterinary intern at the time who now practices in San Antonio.
Squish was a four-month-old stray when he ended up in the Cuyahoga County Animal Shelter in 2016, with a fractured jaw, fractured skull and missing one eye.
After two months, given his appearance made him unlikely to be adopted, and given he was barely able to eat, the shelter added him to the list of dogs to be euthanized but sent him to VCA Great Lakes Veterinary Specialists for a second opinion.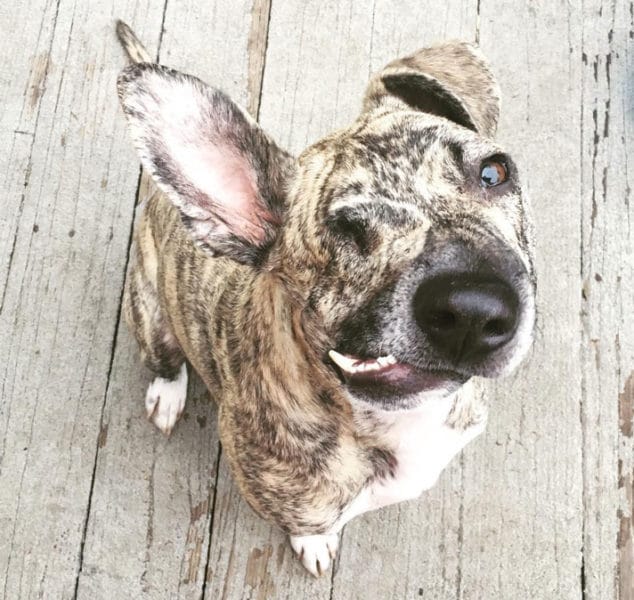 When intern Danielle Boyd was sent to carry him into the exam room, she was taken with his friendliness and trust. "I was enamored by this little one-eyed pup who clearly endured so much pain," she told the dodo.
Boyd decided to bring him home that night, just to give him a break from the shelter.
He has been her's ever since.
Even though she was just a week away from a scheduled to move to Texas to finish her veterinary residency, she adopted the dog and a series of extensive surgeries began.
Less than 36 hours after Squish's surgery, they drove from Ohio to Texas. "That became the beginning of our many adventures together," she says. Boyd had lost her dog just days before she met Squish.
After several surgeries, Squish — who had difficulty seeing out of his one eye and whose injuries prevented him from being able to eat — is chewing on tennis balls, munching dry dog food, and apparently carrying around sticks as crooked as his face.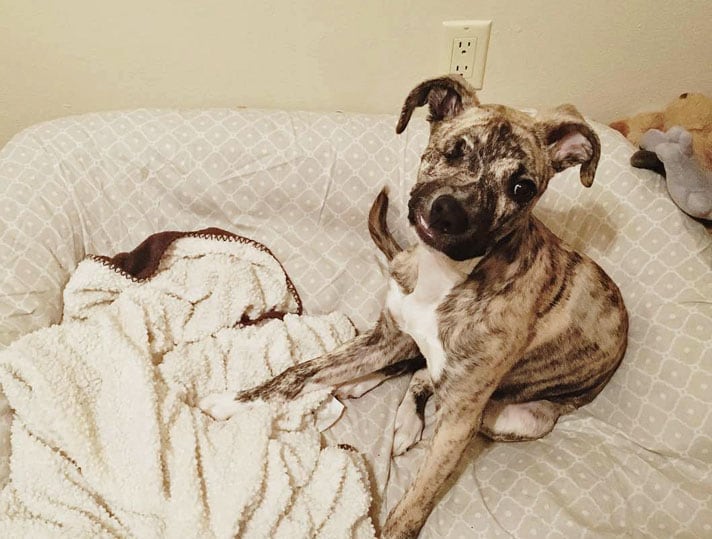 Vets suspect blunt force trauma led to his misshapen head. Both his skull and upper jaw had been fractured by a blow or a series of them.
Squish now spends his time being the mascot for the veterinary hospital where Boyd works.
"Employees come to visit him in my office when they need a little Squish love," Boyd said. "Squish also shows clients whose pets are facing eye removal surgery how happy he is with one eye."
Ray gave Boyd a lifetime supply of products from her Nutrish pet food line, and, along with everyone else in the studio audience, a $100 PetSmart gift card.