We didn't know the whole story behind this, but sometime this summer a motel changed names in Lansing, Michigan.
With the simple switch of one gigantic yellow plastic backlit letter, what was once a Days Inn, became Dads Inn.
We guessed that the Days Inn franchise shut down, leaving a multi-story motel vacant. We guessed that some guy — likely a dad — stepped in and took over, and either didn't want to be a Days Inn or wasn't accepted by the chain.
In any case, "Days" became "Dads." Maybe the "Y" was already missing or damaged. Maybe the new owner spent some time reviewing the possibilities: Dabs Inn, Dags Inn, Dals Inn, Dans Inn, Dars Inn, Dats Inn.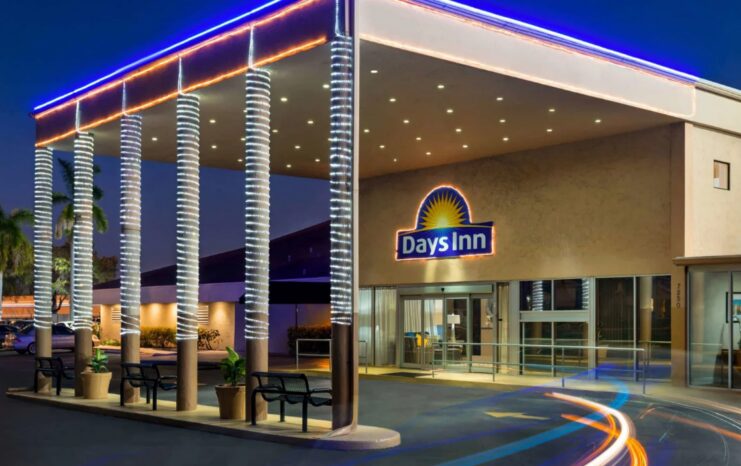 He opted for another "D" though, not quite the same width as the first "D," and a little brighter yellow.
After having some fun conjecturing, we looked up the facts — as initially reported by the Lansing Journal.
Seems the Parsippany, N.J.-based hotel chain parted ways with its south Lansing franchisee, Frank Yaldoo, after Yaldoo declined to spruce up the place. The chain wanted him to spend more than $200,000 to replace beds, update computers and — of all things — change its signs.
The article didn't mention where the new "D" came from, or whether Yaldoo is a dad, but we're guessing he's a thrifty guy.