The tiny Chihuahua who, even if she wasn't the first miniature dog to be toted in a handbag, came to personify the trend, has died.
Paris Hilton announced the death of Tinkerbell, 14, yesterday.
"My heart is broken," Hilton wrote in an Instagram post. "I am so sad & devastated. After 14 amazing years together my baby Tinkerbell has passed away of old age."
"I feel like I've lost a member of my family," she added.
"She was such a special & incredible soul. We went through so much together. I can't believe she's gone," Hilton wrote. "I will miss her & think about her for the rest of my life. I love you Tinky, you are a Legend & will never be forgotten."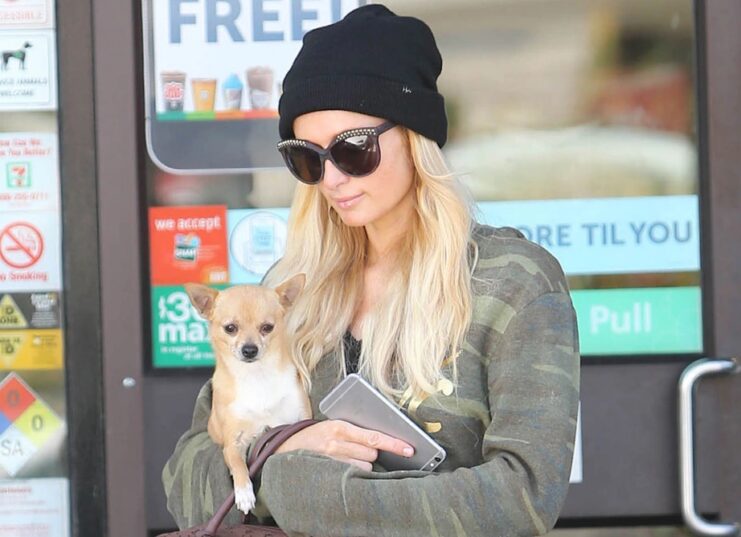 PEOPLE magazine described Tinkerbell as Hilton's "most constant companion."
Hilton, inspired after seeing the Chihuahua in the movie "Legally Blonde," purchased Tinkerbell — her first dog — from an online breeding company in 2002, TMZ reported.
Often nestled safely inside the celebrity's handbag, she led a spoiled life, but one with its share of drama.
In 2004, Tinkerbell went missing after burglars hit Hilton's home. The heiress offered a $5,000 reward, and six days later Tinkerbell mysteriously reappeared. Hilton never offered any details of how she got the dog back.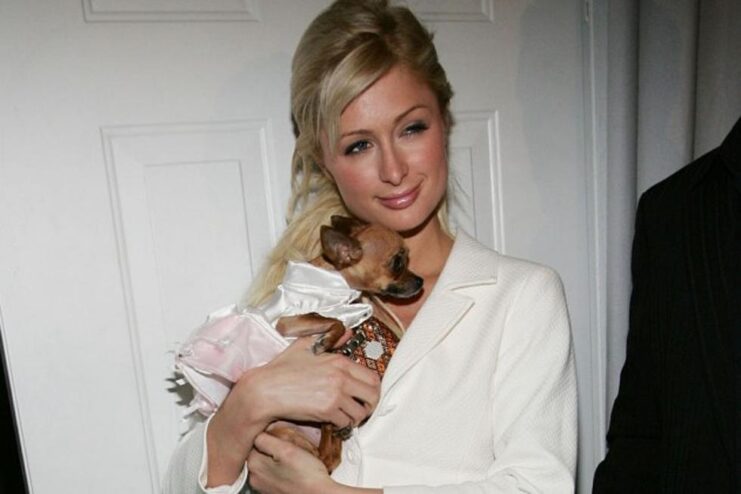 That same year, Tinkerbell was also the subject of a satirical book, "Tinkerbell Hilton Diaries: My Life Tailing Paris Hilton."
In Tinkerbell's later years, she would have plenty of company. Hilton now owns nearly two dozen other dogs, TMZ reported.
Hilton attributed the dog's death to old age. PEOPLE magazine estimated Tinkerbell to be 98 in human years; TMZ reported — more accurately — that Tinkerbell was about 72 in human years.