Leo, the former Michael Vick dog who became a therapy dog and an ambassador for his breed, died last week from a severe seizure disorder.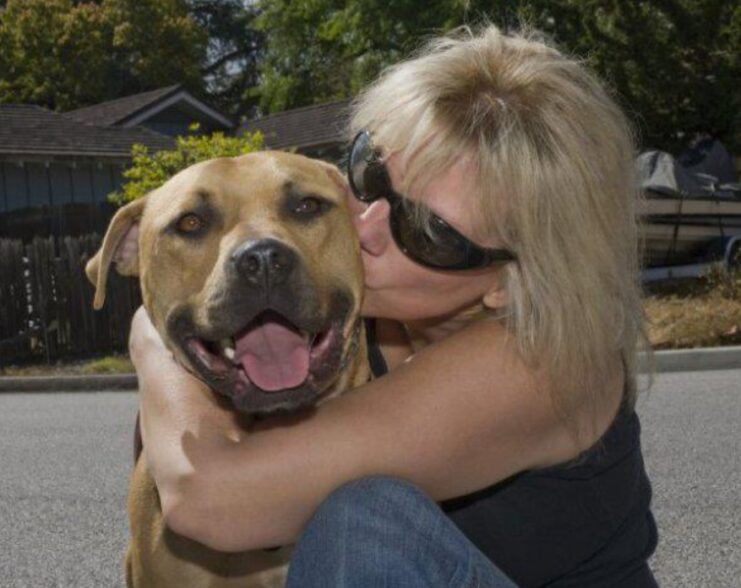 Marthina McClay, president of Our Pack, an advocacy group for pit bulls, announced his death Sunday in a Facebook post:
"It is with great sadness I must announce the loss of a wonderful soul. This week Leo passed away from a severe seizure disorder. Leo was my working partner, friend and family loved one and I will never forget how wonderful he was. He was so many things to many people and to many dogs.

"Leo came to Our Pack from the Vick case and I was lucky enough to later adopt him. Even though he didn't have a good start in life he made life for others around him better. Just after arriving to us, Leo quickly turned inhumanity into humanity. He gave love that wasn't even given to him.

"He worked with cancer patients as a therapy dog. He showed kids that no matter what you can still show love and compassion toward others regardless of how life has treated you. He showed the world that one should not be judged based on what property he lives on but on who you are and what you do as an individual. Many dogs are alive today and many people have smiled because of Leo and his work. He gave a second chance to other dogs that may never have gotten one because of who he was and what he did.

"Please join me in remembering the good that Leo has done and pass it on. We've suffered a great loss but we've also received a wonderful gift in the time we were lucky enough to share with him. Leo accomplished so much in so little time. Thank you Leo, I love you so much and you will never be forgotten….Ever."
Leo was one of about 50 dogs seized in the raid of Vick's Bad Newz Kennels in Smithfield, Va.
Our Pack was one of several animal welfare groups that worked to rehabilitate the dogs. Leo was officially adopted by McClay and became a certified therapy dog, working with cancer patients and others.
Find out more information about the rescue Ink breaking up in the following post.