Previously available only on the Internet, the Potty Patch — basically a porous slab of artificial grass situated atop a drainage tray — will now be available at PetCo, one of the nation's largest pet retailers, and will be sold under the American Kennel Club name.
Eagle Eye Marketing, makers of the indoor doggie restroom, announced the marketing breakthrough yesterday.
The three-tiered doggie restroom is perfect for patios and indoor use, says Eagle Eye Marketing, and serves as a valuable training aid, getting dogs used to relieving themselves on grass, or what appears to be grass. It is the only product of its type endorsed by the American Kennel Club, Eagle Eye says.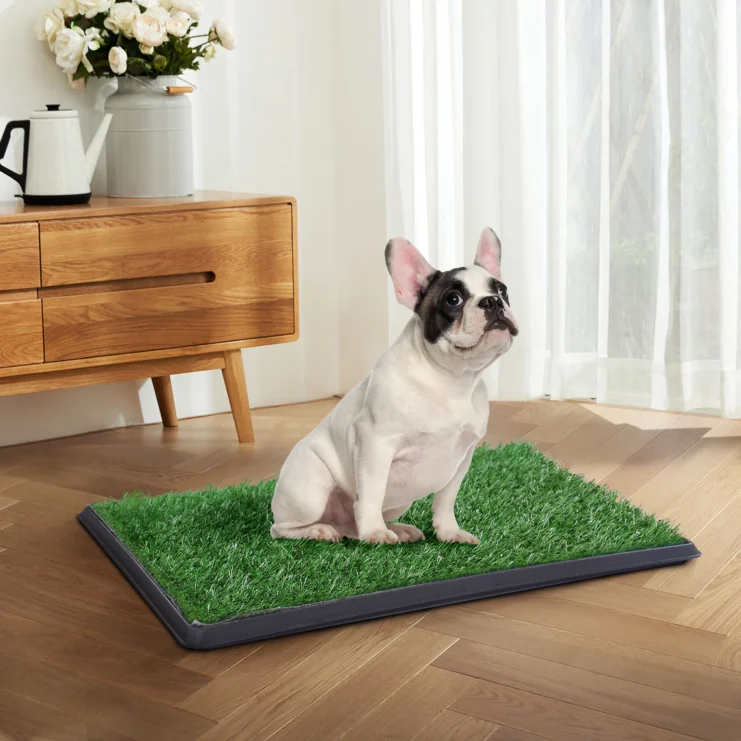 In fact, the AKC has done more than endorse the product. The non-profit organization has agreed to it being sold under their brand.
As for the product itself, the top portion is made out of a soft artificial grass specifically designed to let liquid flow through. The collection tray holds up to a gallon of liquid. It comes in two different sizes, regular (17″ x 27″) and large (27″ x 34″).
"We are very excited to finally have Potty Patch available at PetCo," said Simon Wright at Eagle Eye Marketing. "This is a big milestone for us and we look forward to even better serve our customers. For extra convenience, Potty Patch is no longer available exclusively online but you can actually go to the store and see it first."