Most dogs, when they chase a cat up a tree, leave it at that.
Some walk away, deeming their mission accomplished. Some might skulk away, feeling, or so we'd guess, outwitted. And some might stand sentry at the base of the tree, waiting hours for the cat to come down.
But once in a rare while, a dog like Bella  doesn't let a little thing, like her species not being of the tree-climbing variety, stop them.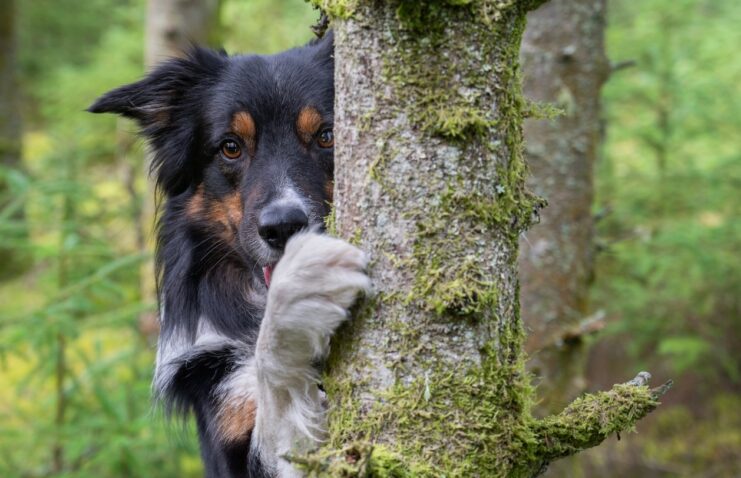 Bella followed this cat right up the trunk — and about two-thirds of the way to the top of the tree — before reaching a point where going any higher would have been dangerous, and getting down was pretty much impossible.
Her owner, Heather Evans, called the Garner, N.C., Fire Department.
Then she took some photos — of her dog's predicament, and her dog's rescue.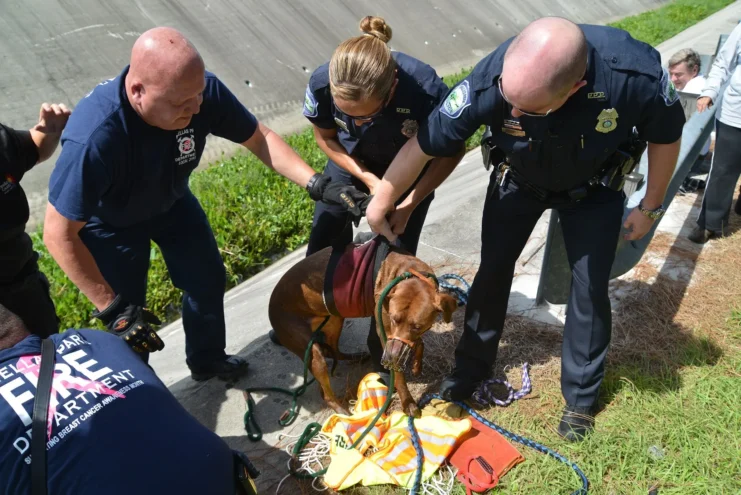 The photos appeared on ABC11, which reported the dog was stuck for about an hour and a half before firefighters arrived and, with a ladder, helped her down.
Bella was not hurt, and neither was the cat, who we assume got down by itself