When it comes to the "K-Rosco Utility Jacket," custom made for dog walking, I'm torn, which is something that's probably never going to happen to the jacket … what with its "rip-stop, wind-resistant and waterproof fabric and special seam sealing."
The yuppie in me wants one. The cynical/rational/broke side of me — not so much.
A special coat for dog walking? What could be sillier? But then I think about all the pocket shuffling I go through on the average trip to the dog park — where did I put the leash? My keys? The cell phone? The poop bags? The treats? The water bottle?
Chances are, some of those are still in the other jacket back home, still hanging on the hook.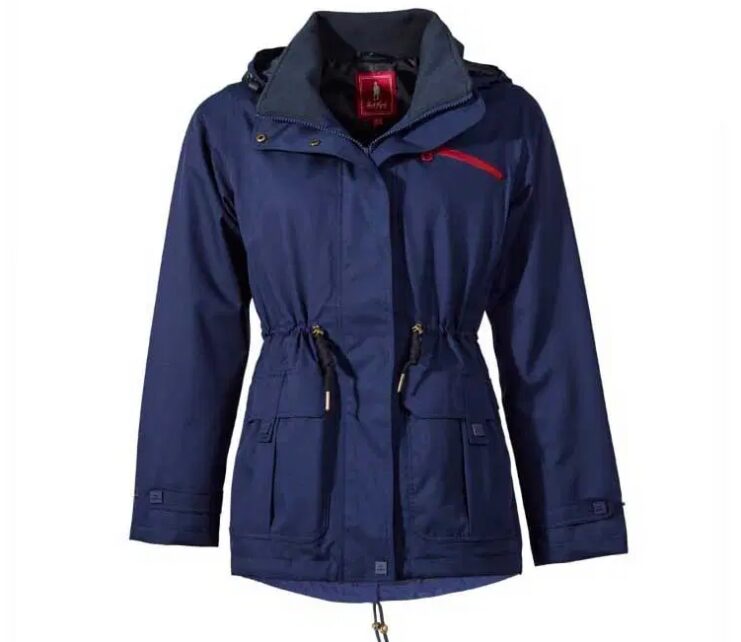 My general procedure, when heading to the park with the dog, is to pick the coat that's the dirtiest and wear it, for it is only going to get dirtier. I won't mention any names, but there are dogs that like to jump up on me. Usually, though, I ask for it. Once there, I forget what I have in my pocket. The only sure rule is that the item I require will be in the last pocket I search.
So yes, Easter Bunny, I would probably make excellent use of the K-Rosco Utility Jacket with its everything-in-its-place sensibility, not to mention its "versatility, functionality and fashion." I would probably make use of all four jackets it converts into — one for winter, spring summer and fall.
I'm quite sure it would protect me from "the bitter chill of winter (full jacket), unpredictable rains of spring and fall (lightweight shell), to the heat of summer (lightweight vest) — and that its "reflective piping" will increase my odds of getting across the street without being mowed down on those late evening excursions.
After a brief learning period, I'm sure I'd get to the point where I would know at once to go to the specially designed cargo pocket for an extractable poop pick-up bag, to the pocket with the removable plastic pocket liner for the dog treats, and where to locate my retractable coil key clip, and mesh water bottle holder, and so on. And the time might come as well that I needed to make use of its belt, which converts into an extra leash or can be rigged for hands-free dog walking.
The dogwalker's jacket is made by Let's Go Designs, Inc. which says it is "dedicated to offering products that enhance the relationship and responsibility between dog owners and their 'best friends.'" A noble cause — even if it does mean we have come to this: Not just special clothing for our dogs, but special clothing we wear when we are with our dogs.
Then there's this: It sells for $265.
It seems absurd, on one hand. On the other, I want it.