After half a century as an amateur dog walker, and three months as a professional one, I'm prepared to give a qualified answer to that question.
It depends on the dogs. It depends on the dog walker. But three at a time should be plenty.
Many a dog walker might scoff at that — and view the idea of limiting the number of dogs a person can walk at one time as cutting into their profit margin.
It would be nice if dog walking was the one industry in the world not obsessed with upping its profits. But it's not.
Many dog walkers balked when San Francisco — one of the very few cities that regulates professional dog walkers — suggested limiting them to walking no more than eight dogs at once.
I can't imagine doing that.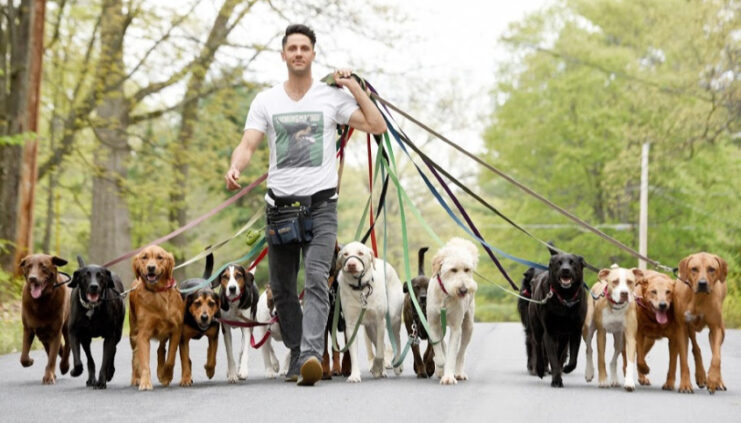 I can't even imagine walking all three of the small dogs I walk for residents of at an assisted living facility all at once.
Their leashes would get tangled, I'd trip and fall, and, given a couple of them tend to snarf up anything that resembles food – including Punkin, the handsome Boston Terrier to your left – I wouldn't be able to monitor all three at once.
So – even though it takes three times as long – I opt for walking them one at a time. Bean counters and efficiency experts would say that's stupid of me.
But then again, I'm 60, and not as agile and speedy, maybe, as once I was.
Here's a news item that came out of Mill Valley, just up the road from San Francisco, this week:
A 71-year-old dog walker who fell more than 200 feet down a ravine in California was found by rescuers — with all six dogs she was walking huddled around her.
Carol Anderson fell into the ravine near a remote fire road during a storm Tuesday in Mill Valley, KTVU reported.
It's not clear from news reports whether all six dogs fell with her, but she did manage to hold on to her cell phone during the tumble and use it to contact one of her dog-walking clients.
A Mill Valley Fire Department official said Anderson told the client, "I fell down, I don't know where I'm at. I have dogs. I'm dizzy. I'm nauseous, come help me."
Authorities were able to track her down through her cell phone signals. The first rescuers to arrive found all six dogs curled up around her, which authorities said probably protected her from the cold. Firefighters climbed into the ravine and hoisted Anderson back up.
Anderson was hospitalized in fair condition. All the dogs were returned safely to their owners
It wasn't the first time the dog walker has run into some bad luck.
In 2007, three of seven dogs Anderson had been walking — all at once — all got sick and died, just hours later, from what turned out to be strychnine poisoning intended to exterminate gophers.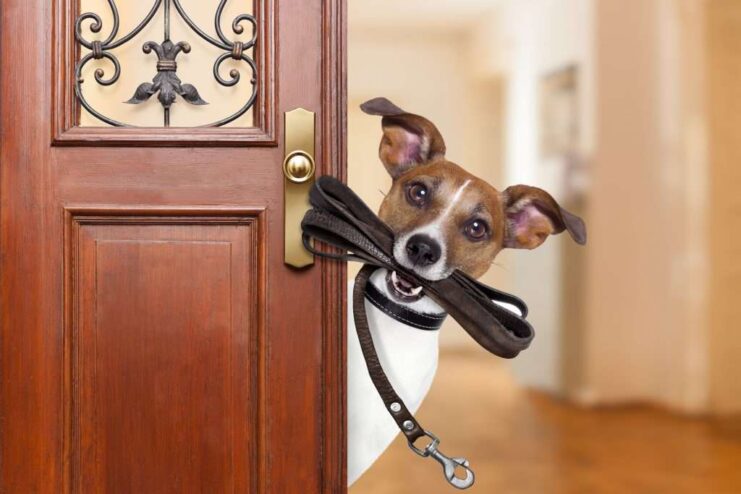 After a morning walk on the Alta Trail above Marin City, the three dogs experienced high fevers and seizures. Two died at an area pet hospital, and a third was dead on arrival.
Walking six, seven, eight or more dogs at once strikes me as asking for trouble — no matter how well-behaved the dogs are, or how experienced and physically fit the dog walker is.
I don't think the rest of the country needs to go all San Francisco and regulate the industry. Dog owners can do that themselves, simply by asking, or insisting if necessary, that their dog not be walked in a group the size of a baseball team, or jury.
The dog walker who refuses to comply with such a request is probably more of a money seeker than a dog lover and may be better off avoided anyway.