As those who regularly tune in for our "Woof in Advertising" features know, there's no animal — with the possible exception of the scantily clad human female — that advertisers turn to more often to sell their products than the dog.
It's because of the special connection we have with the species, because of the qualities they have come to represent (like loyalty and trustworthiness to name two), and because they are, generally speaking, the cutest things ever.
Percy James, the miniature pig featured in this ad for Chase bank, may give dogs a run for the money in that last category.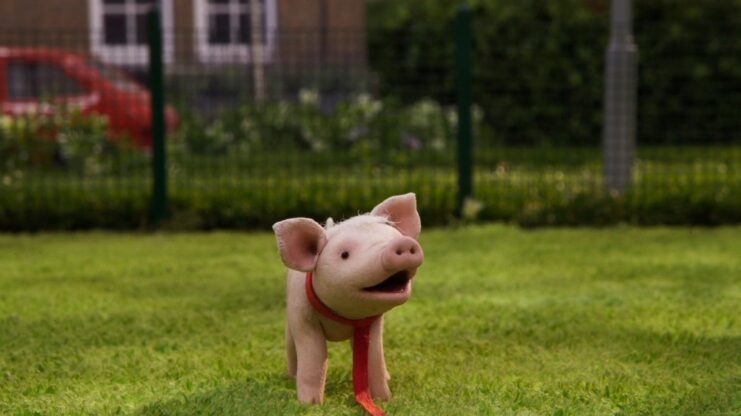 Sure, pigs are associated with fatness, laziness and sloth (not traits your average bank would want to equate itself with), but those are the big farm versions that often become a ham, pork chops and bacon. Not to mention wallets.
The miniature pig, while maybe not a whole different animal, symbolizes, well, we're not sure what, but in this ad, it represents independence, maybe mixed with a little streak of rebelliousness.
In the ad, a confident-looking retired couple (we can only assume they have a nice nest egg) is taking their unique pet "Percy James" for a walk in the park.
"You live life your way," a narrator says. "We can help you retire your way, too. Financial guidance while you're mastering life. Chase … so you can."
The song? It's "Boombastic," by Shaggy.