You can't say Bible-quoting conservatives didn't warn us.
Let members of the same sex get married, they said, and it will open the door to even unholier unions.
Now comes word from Metro that a woman in the Nederlands plans to marry her dog.
Dominique Lesbirel, 41, says she might not do it immediately because she wants to be sure that she's not acting out of grief.
You see, her husband, Doerack, just died. He had kidney failure.
Oh, and he was a cat.
Lesbirel married Doerack eight years ago, conducting the ceremony herself, based on the authority she thinks she holds from getting ordained online.
She says she regularly officiates weddings between people with their pets — but not before doing some research and making sure they truly love, respect and are committed to each other. Also, she says, she wouldn't marry anyone to a lion or tiger.
A Metro online poll shows only 8 percent of us would marry our pet.
Lesbirel, whose services are explained on her website, says some people have accused her of animal cruelty and promoting bestiality, which is "certainly not the case."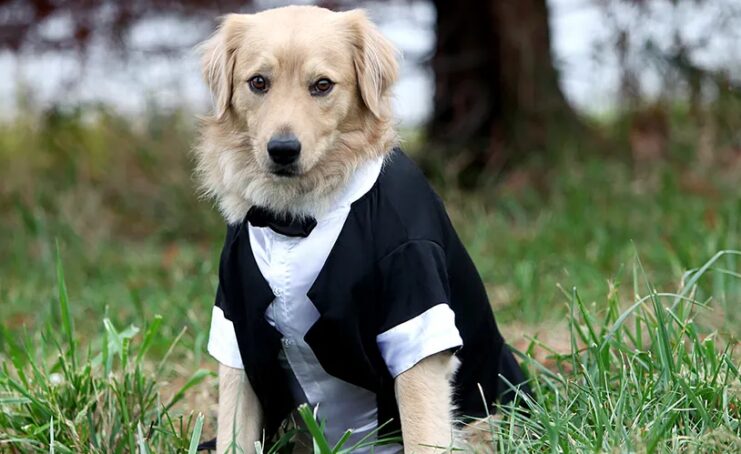 "I would never condone such terrible acts of cruelty to animals. My site is all about making a commitment to pets to show your dedication to them and promise that you will always look after them."
"We'd be lost without those happy little faces at our windows, so I'll do anything I can to remind people to treat animals with love, kindness and respect."
That, she says, is why she will someday soon tie the knot with her dog, Travis.
"He has given me so much happiness and unconditional love. I just want to celebrate that bond."