I'm not sure why I wanted to visit 1915 Moonlight Road – maybe for the same reason, people visit Nazi death camps, Ground Zero and other scenes of slaughter.
Maybe it's in part to pay respects to those who died and suffered, in part to remind ourselves of how evil man can be – that whole business about keeping history fresh enough in our minds that we don't allow the mistakes of the past to be repeated.
Maybe (last maybe, I promise) that's also why you still find Michael Vick stories on ohmidog! and elsewhere – not so much because we want to keep punishing a man who has paid what the courts decided was his debt, but because we think the public, and public officials, need to keep it fresh in their heads and do all in their power to wipe out the ongoing scourge of dogfighting.
Our travels had taken us to Virginia — and having recently finished reading "The Lost Dogs," the new book by Jim Gorant that recounts the horrors that took place at Vick's country estate and the redemption of the dogs that survived them  — a trip to 1915 Moonlight Road seemed, while morbid, somehow in order.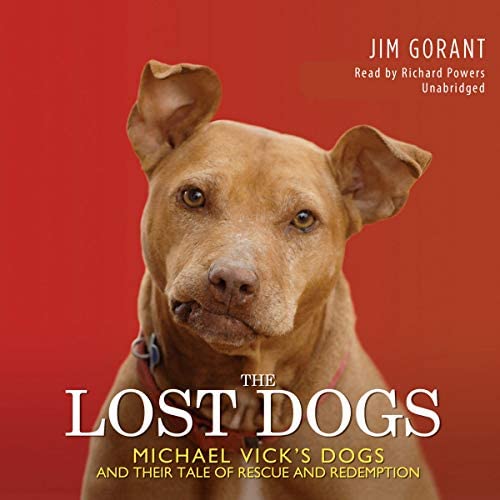 So Ace and I headed from Norfolk up Highway 10 through Virginia's tidelands, past the meatpacking plant in Smithfield, and turned left down the narrow road, where homes are few, far apart and – unlike the one Vick had built — mostly modest.
It's a two-story, 4,600-square-foot, white brick home, with five bedrooms, four and a half baths and master bedroom suites on the first and second floor. It has several outbuildings, a pool and a basketball court; and the real estate listings — which make no mention of the former owner — note that there's a kennel, too.
Yes, Michael Vick's former house is available and has been ever since Vick sold it before heading off for his prison sentence.
The private individual who bought it then have it listed at $595,000 – a price that is $152,000 under its assessed value. In other words, it's a bargain – if you don't mind the fact that it's haunted. How could it not be – after what the 51 dogs seized from Bad Newz Kennels had gone through, not to mention the eight more murdered dogs that were dug up behind the home and removed as part of the investigation?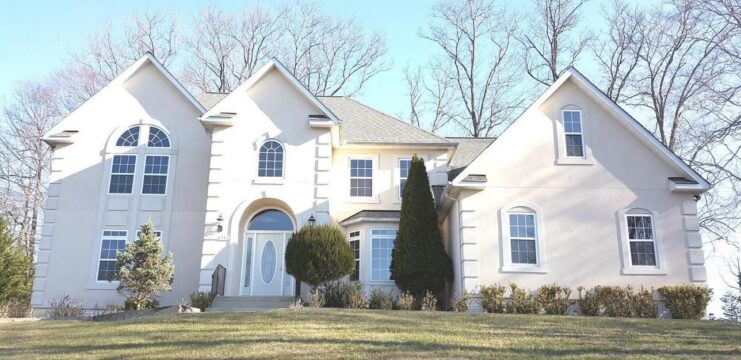 The house, which has sat empty for nearly three years, has more recently — amid the sluggish real estate market — been offered for rent as well. The price is $2,500 a month.
There was no open house on the day we dropped by — no one was around at all. Taking heed of a sign on the gate that warned "Keep Out, Private Property, Trespassers Will Be Prosecuted Even the U.S. Army," Ace and I kept to the perimeter of the property, across the street from a small white Baptist church.
Usually, when Ace gets out of the car he commences sniffing and excitedly exploring for minutes on end. But here he behaved differently. He walked up to the white metal gate, sat down and stayed perfectly still, staring inside for what had to be three full minutes.
I won't read anything into that.
Vick bought the 15-acre property in 2001 — for the purpose of setting up a dogfighting operation. For two years, only a trailer occupied it. In 2003, he had the custom-built house constructed, though he never lived in it full-time.
A Long and Foster agent told me yesterday that the house's prolonged period on the market is probably more a result of the housing slump than its shameful legacy — my words, not her's. She said there is a prospective renter, but that a deal has yet to be finalized.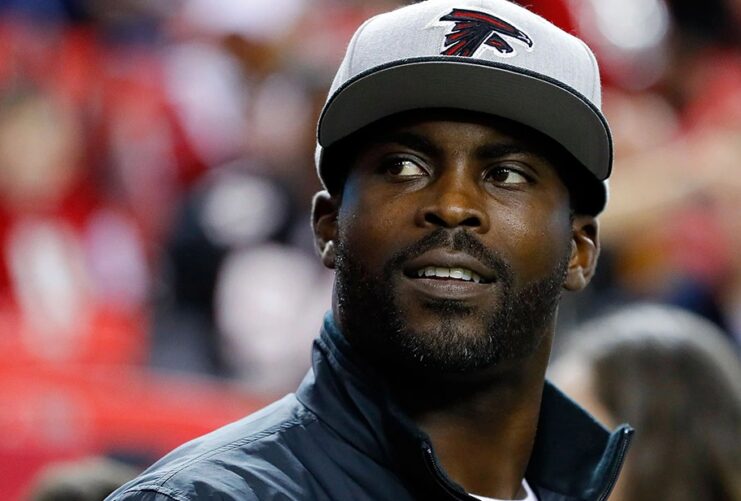 Not too many who have looked at it have been driven away upon learning its history, but then again, that history is not on the property sheet.
While there was an animal welfare group that sought to raise funds, buy the property and turn it into a sanctuary for animals, the agent said that plan was apparently dropped. The group thought that it would be a triumph of sorts to turn Michael Vick's old house into a place that helped dogs.
As for Ace, he eventually came out of his trance, sniffed around the shrubs in front of the house and did his business.
I won't read anything into that, either.