An animal rescue group says it has been able to raise enough money to make the down payment on Michael Vick's former home in Virginia, which they plan to turn into a center for rescued dogs.
It will be called Good Newz (a play on Vick's Bad Newz Kennels) Rehab Center for Chained and Penned Dogs.
The group Dogs Deserve Better announced on its website it had received approval for a loan and hopes to close on the Surry County property that served as headquarters for Vick's dogfighting operation in mid-May.
The group, which has already raised a third of the sale price,  is still raising money to pay off the remaining two-thirds — the amount the loan was approved for. They hope to build a fence around the property and start accepting dogs while they raise the money to build the facility, WVEC reported.
Members have previously said say they'd need an estimated $3 million to create the dog center, which would also serve as the new headquarters for the Pennsylvania-based rescue group.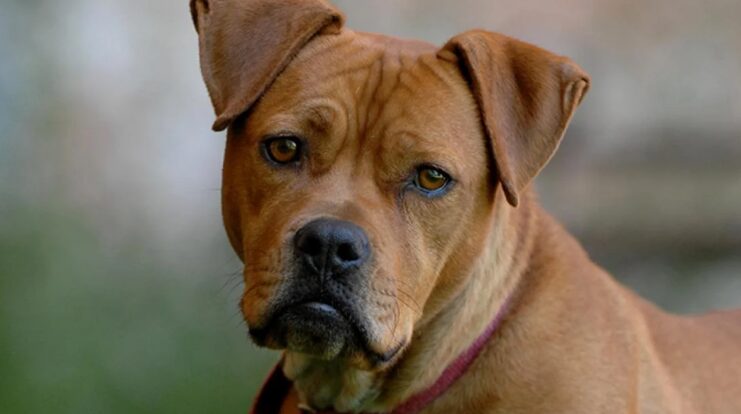 After the forfeit of Vick's five-bedroom, 15-acre property, potential buyers were few — in part because of a down real estate economy, maybe too, though real estate agents played it down, because of the horrors that occurred there. Assessed at more than $700,000, the house is being purchased by Dogs Deserve Better for $595,000.
In an interview with Care2, DDB's Tamira Thayne said,  "I felt when I was there that the dogs who lost their lives and suffered there welcomed us and were grateful to us for both preserving their memories, continuing the fight against dog abuse, and bringing happiness to a place of such sadness."
DDB announced in February that it had obtained an option to purchase the property, located at 1915 Moonlight Road.
Vick served 21 months of a 23-month sentence in federal prison for bankrolling the dogfighting operation at the property.
DDB plans to build a state-of-the-art dog facility there, with help from volunteers and donations.
Thayne said the group hopes to house, train, and sent to adoptive homes about 500 dogs a year at first, moving up to 1,000 dogs a year. The group will be rehabilitating primarily dogs that have been abused and neglected, penned and chained.
"For us, having a standard shelter is not the answer, because we have to be teaching these dogs how to live within the home and family," Thayne told Care 2. "So we want to design a center where they will be trained in a house setting every day, working one on one or in small groups with a human to assess and deal with issues and teach housetraining and people skills."