At age 102, Milt Lessner had a little trouble locating a shelter or rescue that was willing to let him adopt a dog.
The retired psychiatrist has had dogs through most of their life and being without one — especially since the passing of his wife and their dogs several years ago — wasn't acceptable.
So he began contacting rescue organizations and shelters, most of which, after learning his age, opted to decline his offer of a forever home — given his forever likely wasn't all that long.
Finally, he found success through Lionel's Legacy, a rescue in San Diego that specializes in older dogs. They arranged for him to foster a dog name Layla for as long as he's able.
Layla is a senior herself, a mellow and affable little mutt and former stray, and as you might expect they have bonded. They've been together almost two years.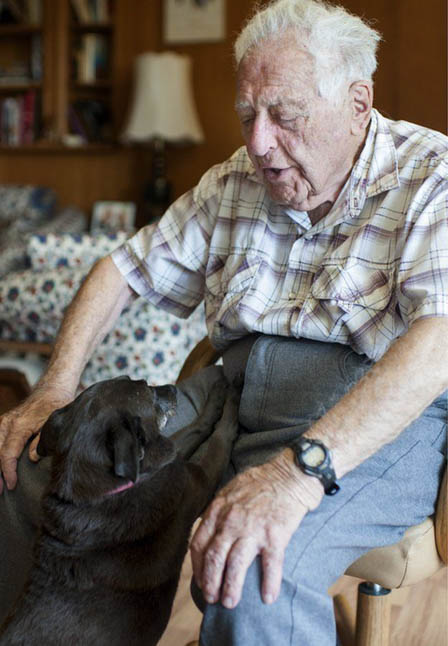 Milt is 104 now.
"In no time at all, we were quite friendly with each other," Milt told the BBC. "She's very conciliatory and very agreeable. "We're trying to stay in good health, both of us. So far, we've succeeded and we're still alive."
As a psychiatrist, Milt used to bring dogs to his sessions to help relax his patients. He knows the health benefits — physical and emotional — they can provide.
"I enjoy the familiarity with them, and the pleasantness, and the bonding – especially the bonding. I can't think of anything better," he says.
Laura Oliver, founder of Lionel's Legacy, says the pairing has benefited all involved.
"You can tell they're both smitten," she said.