We're sure she meant well, but "Real Housewives of Dallas" star Kameron Westcott's new dog food line is getting some harsh reviews.
Westcott is new to the series, and one of the plot lines it follows has revolved around her efforts to develop and market a bubblegum pink dog food brand called SparkleDog.
The new line supports the Susan G. Komen Foundation, but even that worthy cause isn't keeping some critics from declaring the product gagworthy.
As the SparkleDog website explains it, Kameron noticed that the dog food industry has "overlooked the purchasing power of women. She has made it her mission to create packaging that would appeal to women using bold pink colors, a unique shape and easy to carry bag. Her pièces de résistance was adding pink heart shaped kibbles."
"Kameron has continued her passion for animal welfare by convincing her husband Court to invest in the first company that is going to bring kill-free meat to the world," the website adds.
(I'm a little bit baffled by just how the forms of chicken and fish listed as ingredients end up in the dog food without being killed … unless maybe they have all died of old age.)
In reality, the product is mostly brown with pink kibble bits. Cranberries help provide the pinkish coloring, along with Red Dye #3.
While the website lists the ingredients, it doesn't specify what portion of profits will be passed along to the Komen Foundation. It has promised the foundation $10,000, though.
Kameron recently lost her grandmother to cancer, according to the website, "and when she reminisced about her grandmother, she realized her love for pink and her love for being a woman came directly from her."
On Amazon, the dog food has an average rating of 3.3 out of 5 stars, but the number of reviews are pretty harsh.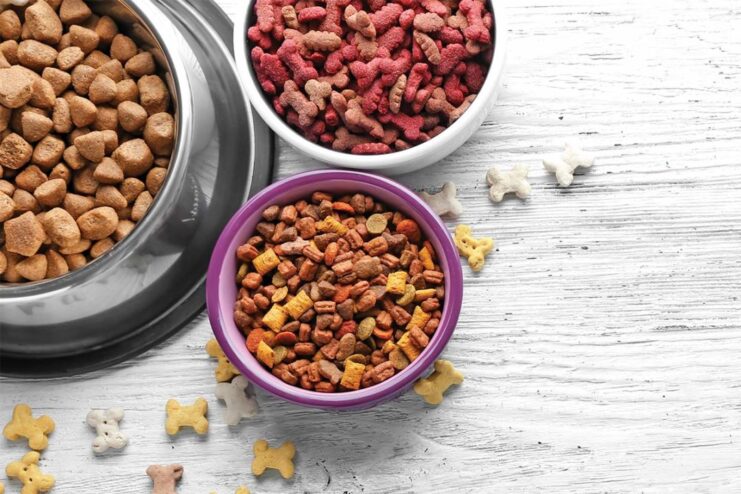 "Make sure you buy a tarp to keep your dog on, 'cause you will have diarrhea everywhere!!!" Another claimed the food left her dog dehydrated and weak with diarrhea. One calls it "nausea in a bag."
A review in the Dallas Observer, however, says the two dogs who tried it under their supervision enjoyed it very much and had no ill effects.
Westcott told Page Six that the 1-star reviews are fake.
"The 1-star reviews were done by people who never purchased the product and [are] meritless. Based on internal tests we have found that dogs bowel movements are unaffected by our food," she said.
The dog food is not organic, says Westcott, who has been described as a real-life version of Reese Witherspoon's character in "Legally Blonde."
Making it organic, she says, would have required charging an exorbitant amount for it.
The price strikes me as a little hefty, but then I'm not a Real Housewife.