For David Hartwig, the joy of showing off dog tricks died in 2007, along with his dog Skidboot — the remarkable blue heeler we've shown you before.
Skidboot's still gone, but Hartwig is back.
Due to popular demand, he's entertaining audiences with a trio of new dogs – Tiedown, Bois'd'arc and Little Skidboot, the Dallas Morning News reports.
None is as gifted as Skidboot, Hartwig is quick to point out — in his blunt and folksy manner.
"If you had never seen Skidboot, you'd think this was a really smart dog," he said, talking about one of his new charges. "But compared to Skidboot, this dog has a bad case of dumbworms."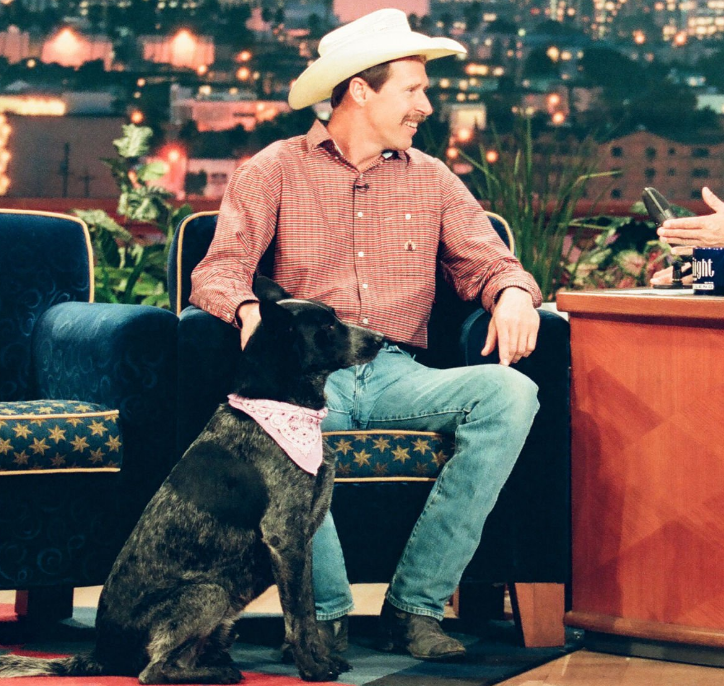 The newspaper reports that the new dogs are learning the old tricks:
One morning at his Hunt County ranch, Hartwig tossed a stuffed hot dog toy in the dirt and instructed Little Skidboot:
"When I say three, I want you to get that toy, but don't get it until I say three."
The dog was eager but didn't budge.
"One, two," Hartwig said. "Four!"
Nope, the dog didn't even flinch.
"Seventeen! Twenty-one. Three!"
Little Skidboot raced to the toy, picked it up and ran back.
"Good boy!" Hartwig said.