Yesterday, as can happen in life, I took a wrong turn on the way to Utopia, ending up instead on a dead-end dirt road.
So I turned around, drove back through my own dust, took a different road and finally spotted the driveway I was looking for — the one into Utopia Animal Rescue Ranch, founded by mystery novelist, musician, social commentator, humorist, columnist, guru, gubernatorial candidate, good old boy, singer, songwriter and purveyor of both cigars and salsa, Kinky Friedman.
The prolific Texas author — with more than 30 books to his name — funded the rescue organization when it started up 12 years ago in Utopia, Texas; then he offered a good-sized hunk of his family ranch in Medina, Texas, allowing the rescue to relocate and expand three years later.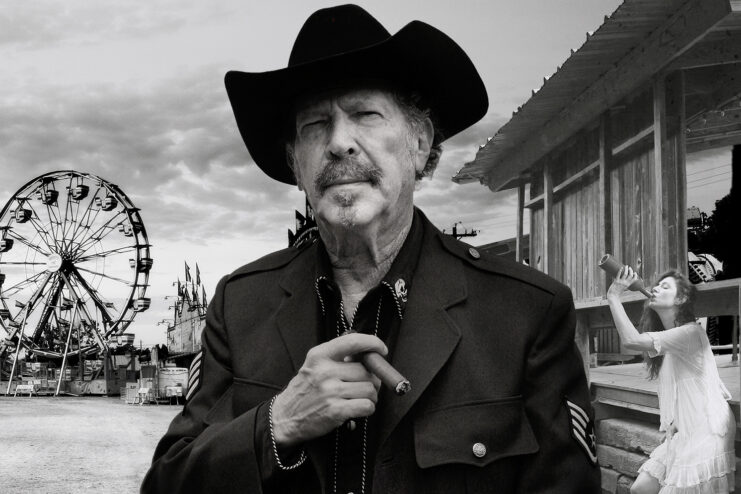 The shelter's day-to-day operation falls to Nancy Parker-Simons and her husband, Tony Simons, who, with help from volunteers tend to the 47 (as of yesterday) dogs under their care until permanent homes can be found.
That doesn't always happen quickly, as the case of Mr. Happy attests. He's been at the shelter all 12 years since it opened. "He just always seems to get overlooked," Parker-Simons said.
Among the other residents, some of whom Parker-Simons has taken to naming after celebrities, are Bob Dylan (that's him to the left), Ben Stiller and Mister Rogers, who spent years as a stray on the streets of Kansas City.
All now spend their days in large and shaded fenced lots, enjoying walks with volunteers, dips in the swimming hole in the summer, and homemade garlic and cheese quesadillas in the winter. Garlic seems to relieve their stress, Parker-Simons says.
She says Friedman has been rescuing strays for most of his life — and people, too, she says, counting herself among them. After she became the unofficial caretaker of some strays Friedman had found — not to mention babysitter to his dog Mr. Magoo — they decided to make it an official rescue organization.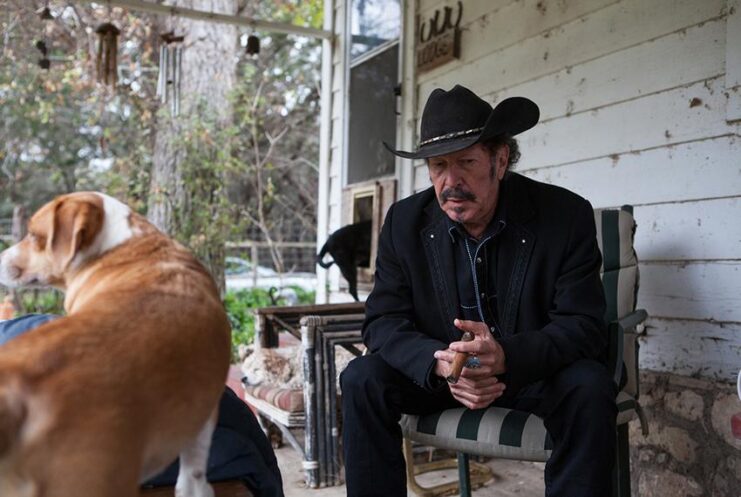 The no-kill shelter gives dogs another chance at life, she said. "The way our world treats dogs, sometimes I feel so sorry for them. People just dispose of them." That casual attitude caused her to fly off the handle once, she said. She'd gotten a lot of calls from women, surrendering their dogs because their boyfriends didn't want them around.
"Finally I got fed up hearing that," she said, and suggested to one woman that any man who demanded something like that wasn't worth keeping around, 'Why don't you euthanize him," she told her, "because the guy doesn't have a clue about love."
Utopia is slightly picky about who they let adopt dogs, wanting to make sure they are destined for good homes. "I think most of the dogs are living in better homes than we are," she said.
The undulating Hill Country of Texas made a perfect spot for that — just as it makes a perfect spot for dogs. While waiting for adoptive homes, the dogs enjoy acres upon acres of land and an inviting-looking swimming hole.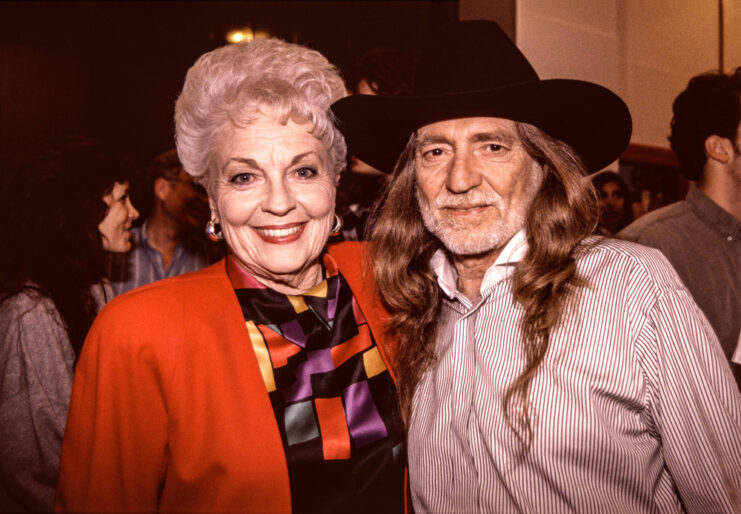 While Utopia houses primarily dogs, it has also taken in horses and some other animals, including wild hogs, two of which were adopted by bed and breakfasts, not to serve as breakfast, but to serve as mascots.
Among their friends of Friedman that have helped support the rescue are Dwight Yoakum, former Gov. Ann Richards and Willie Nelson.
"Every dream has to start somewhere. This may not be the slickest operation, but these dogs are all loved and cared for," Friedman told the Austin American-Statesman back in 1998.
More recently Friedman has donated all proceeds from the sale of his new Kinky Friedman's Private Stock Salsa line to the rescue organization.