Last week we scoffed at the whole Internet debate over dog pants — mainly over the idea that they should be debated at all, but also over the gone-viral graphic that showed a dog wearing pants that covered all four legs.
The latter, we concluded, was a ridiculous idea, for there is no way those pants (see left) would ever stay up, no matter how tightly their belt was cinched.
We should have done more research.
If there's one thing we should have learned in eight years of dog blogging, it's that if there is any conceivable product for dogs that can be marketed to dog owners, no matter how ridiculous, it's probably on the market.
Not that we're calling these four-legged pants ridiculous.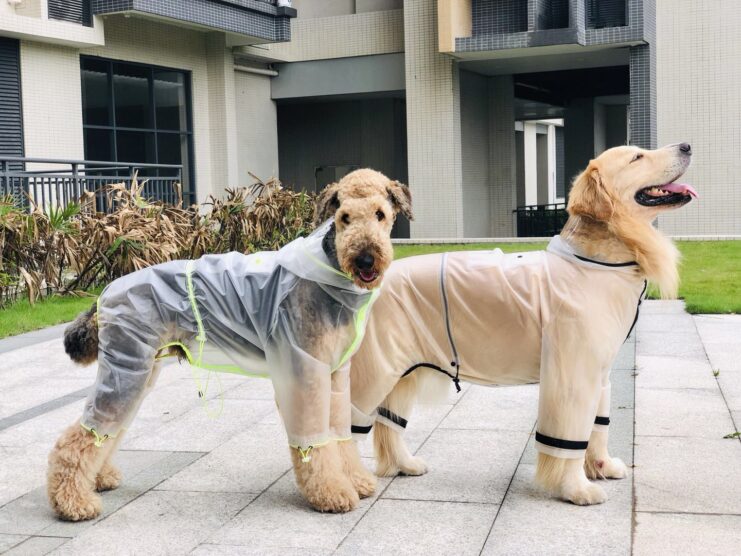 Muddy Mutts allow a dog to walk or run through mud puddles without getting his legs or underside splattered.
They go for $65 for extra small sizes and up to $95 for extra large.
They are held in place by suspender-like straps that loop over the dog's back.
And, as for the issue that is at the forefront of most people's minds when they consider dogs wearing pants, these do not cover up those areas that need to remain uncovered.
"Muddy Mutts are designed to allow both male and female dogs to do their 'business,'" the website says.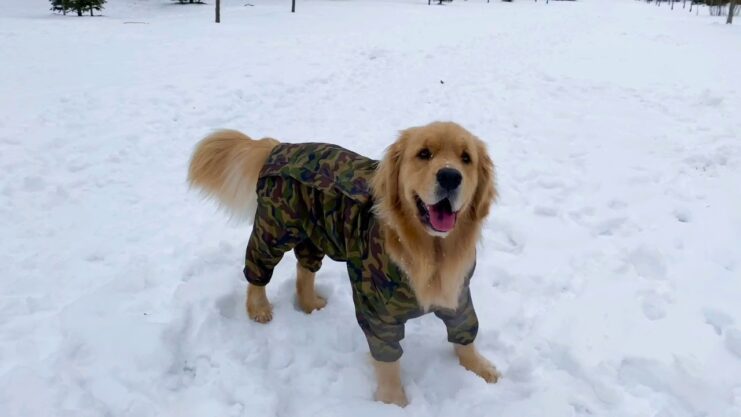 Muddy Mutts were designed by a professional dog groomer in rural Ontario, Canada, who was looking for a way to keep dogs from getting so muddy when they go for walks.
They've undergone a couple of redesigns since first hitting the market in 2013.
So, not to reignite the whole dog pants debate or anything, but I've got to admit these four-legged pants make more sense than two-legged pants on a dog, which after all is doing only half the job — assuming the job is to protect the dog or keep him dry.
If your purpose for putting pants on a dog is only to make him look more human, our position remains the same:
Find a new hobby.