Just in case you didn't get enough of dog testicles yesterday, today we bring you the story of a man who built an empire atop them — specifically, silicone prosthetic implants that can make a neutered dog feel "whole again."
Neuticles are nothing new.
Gregg Miller came up with the idea well nearly two decades ago and persuaded a veterinarian to join him in the venture, and the rest is history.
For those interested in delving into that history, the book is entitled "Going…Going…Nuts."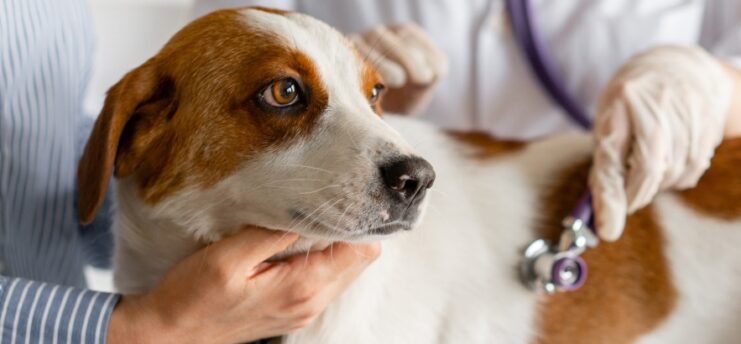 CNBC reported this week on how Miller's idea — thought insane by most — became, after more than a few ups and downs, a viable business
In the mid-90s, Miller's bloodhound, Buck, ran away from home — apparently after the unneutered hound picked up the scent of a female dog in heat. He was found four days later a few miles away.
That's when Miller said he realized he needed to neuter Buck, or "this is going to happen again.'"
Even before the surgery, Miller says he asked his veterinarian if anyone made implants for neutered dogs. The vet told him that was "the craziest damn thing I've ever heard of."
Miller said he wanted Buck to "maintain his God-given natural look."
After the surgery, he said, Buck would give him looks. "He was telling me, 'They're gone. What happened?'"
Miller eventually sold his veterinarian on the idea and they lined up 32 local investors who spent over $100,000 to develop Neuticles.
The veterinarian tested the first prototypes on 30 different pets without any problems, and the first commercially implanted Neuticles went into a dog in 1995.
Was that a proud day for his parents? Not exactly. "My parents, who were alive back then, thought I was absolutely crazy," Miller says. "Everybody that I knew thought that was the sickest thing you could possibly think of."
Still, the product received lots of media attention, early on. It soon wore off, and Miller found himself strapped for cash.
Miller invested more, though, and began advertising in dog magazines.
"He did radio interviews around the country and offered free Neuticles to listeners. He built up a network of veterinarians, and business finally boomed," CNBC reported.
Another problem came when customers started complaining their Neuticles-equipped dogs made a "clacking" sound when they walked.
Miller switched to making them from silicone instead of hard plastic, and that took care of that.
Neuticles now come in 11 different sizes to fit a variety of pets, costing as much as $469 a pair, and Miller has expanded his product line to include eye implants for animals, stays for holding up cropped ears and allergy products for sensitive pet skin.
He's a millionaire now, living outside Independence, Missouri, in what he likes to call "The House that Neuticles Built." He likes to drive his new Mercedes down I-70 and look at one of the six billboards across the country advertising Neuticles.
Buck has since died, and Miller now has a bulldog named Humphrey, neutered and equipped with Neuticles.
He showed off his estate for CNBC, and dished a little too, noting that his celebrity clients include the Kardashians, who — it should come as no surprise — bought a pair a few years ago for their dog Rocky. They chose the earlier hard plastic version that makes noise.